Custom High End Hemp CBD Product Packaging Design 
Case Study: secondary product line branding
Green Bee Botanicals – creating a sub brand for an existing product line
California cannabis company Green Bee Botanicals had launched in 2018 for the recreational cannabis market. The time had come to create a mini rebrand for a hemp infused product line available in mainstream stores, cosmetics stores, and online retail, which the California cannabis industry regulations didn't allow. 
Green Bee Botanicals is a skincare products maker, using California sun grown full spectrum hemp in high end skincare products. Cannabinoids and organic herbs are brought together for their medicinal properties in scientifically-based formulations. Green Bee Botanicals creates effective skincare, face lotion and facial toner that also nourishes the senses with a luxurious feel and delicate fragrance from organic essential oils.
CLIENT: Green Bee Botanicals
PROJECT: Packaging design, branding, copywriting, compliance consulting, launch strategy, packaging sourcing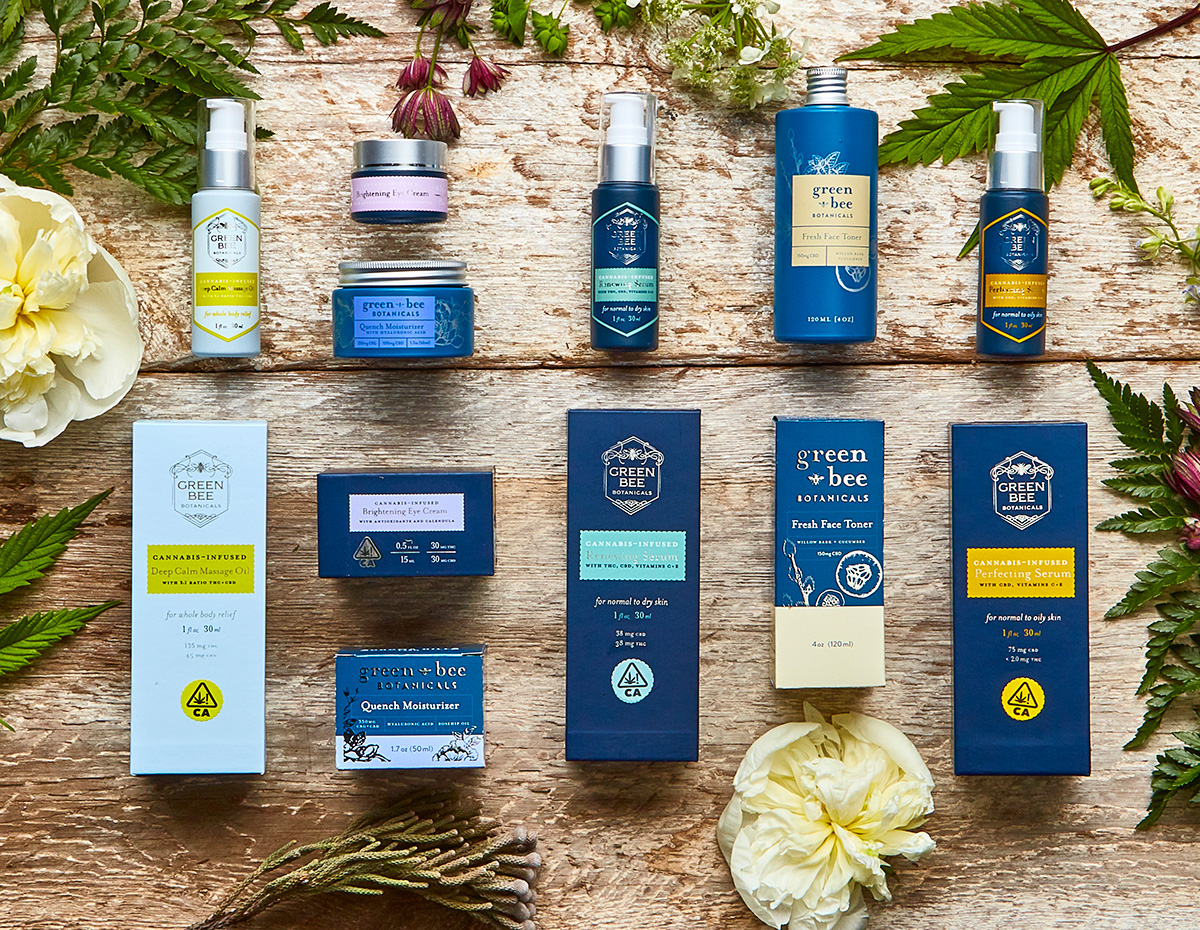 The full product line – both hemp CBD products and cannabis THC products only available in California licensed cannabis retail.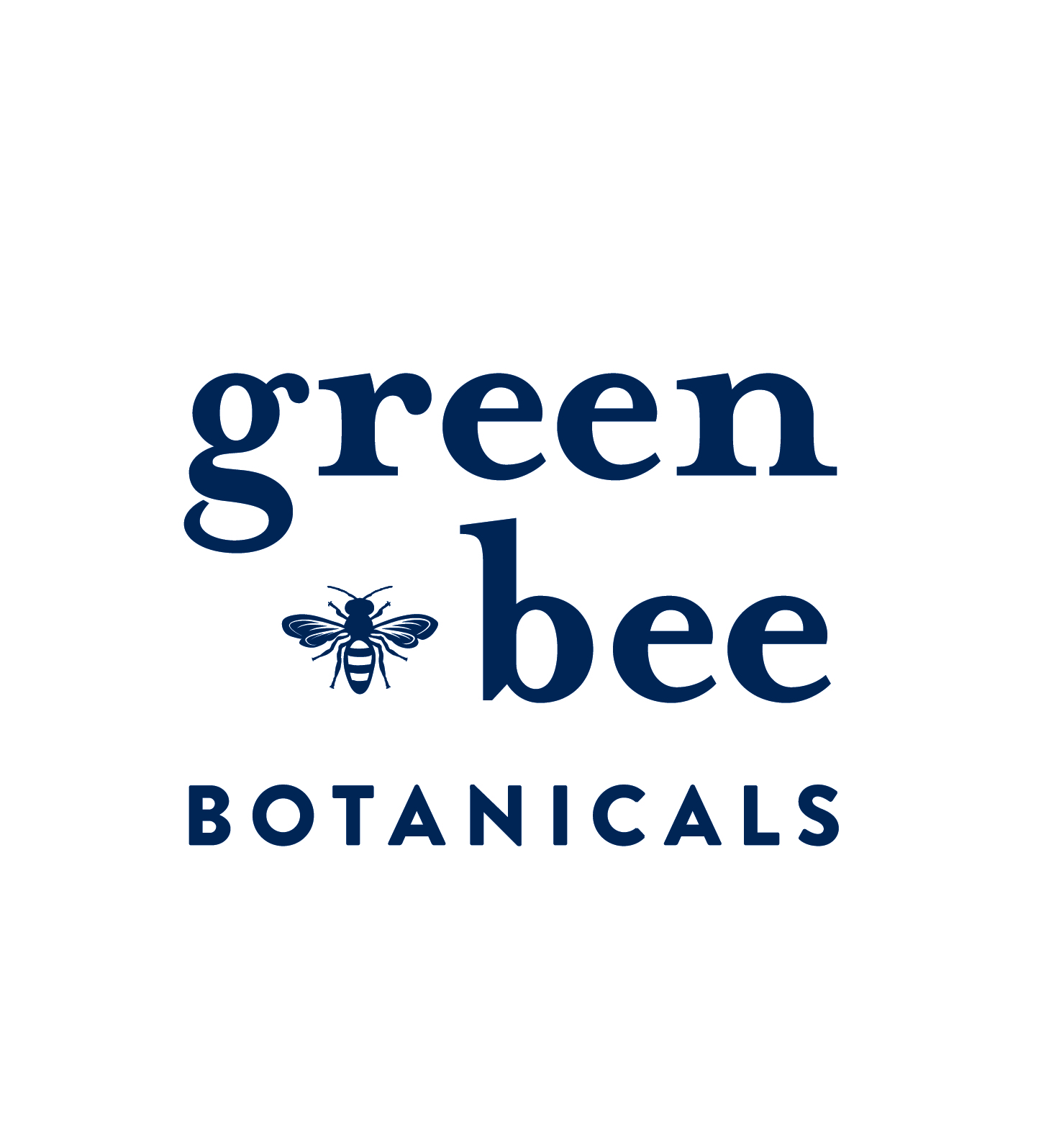 NEW: Hemp line logo (left) 
Existing logo for cannabis line (right)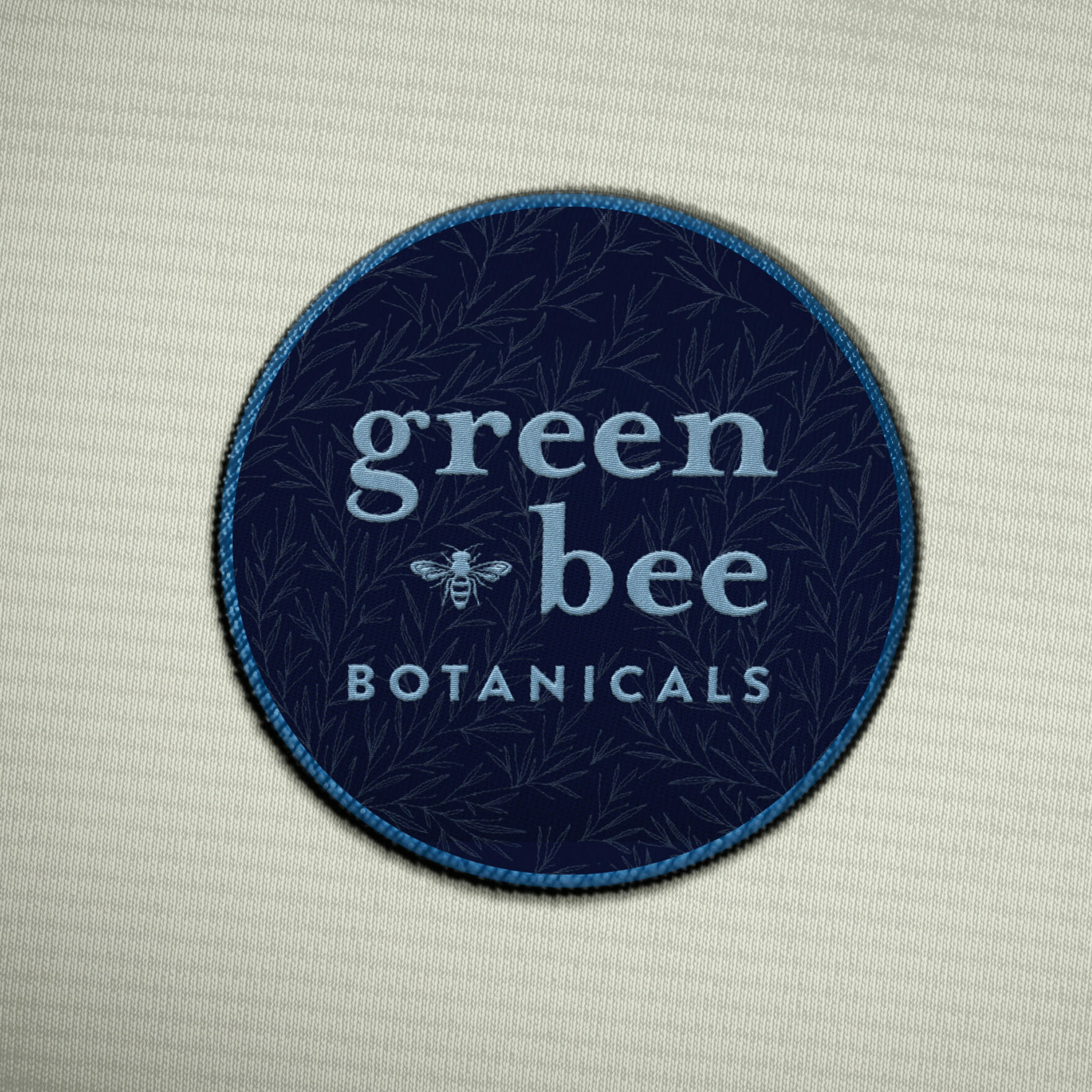 Embroidered patch merch with a blue on blue floral pattern with a raised logo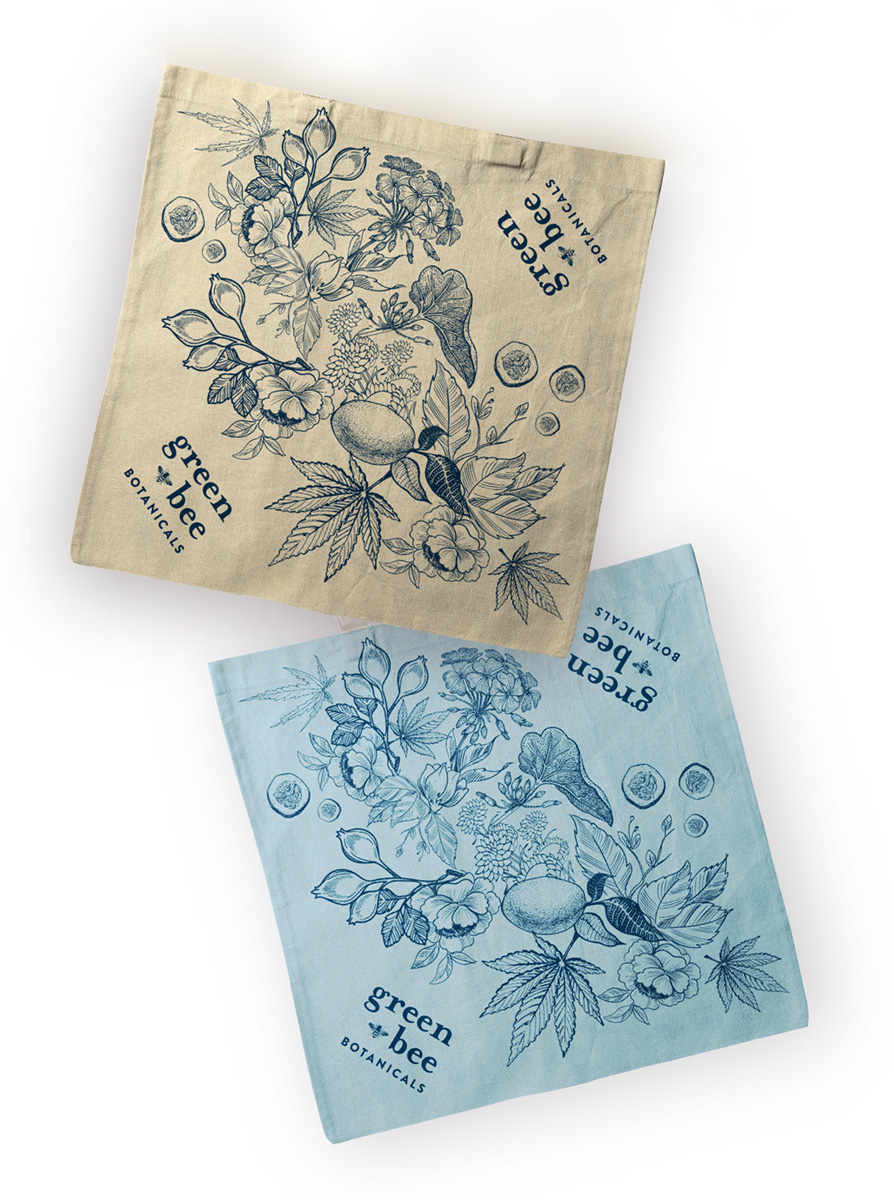 Custom designed bandannas in organic cotton – these look lovely on, and are a big hit at tradeshows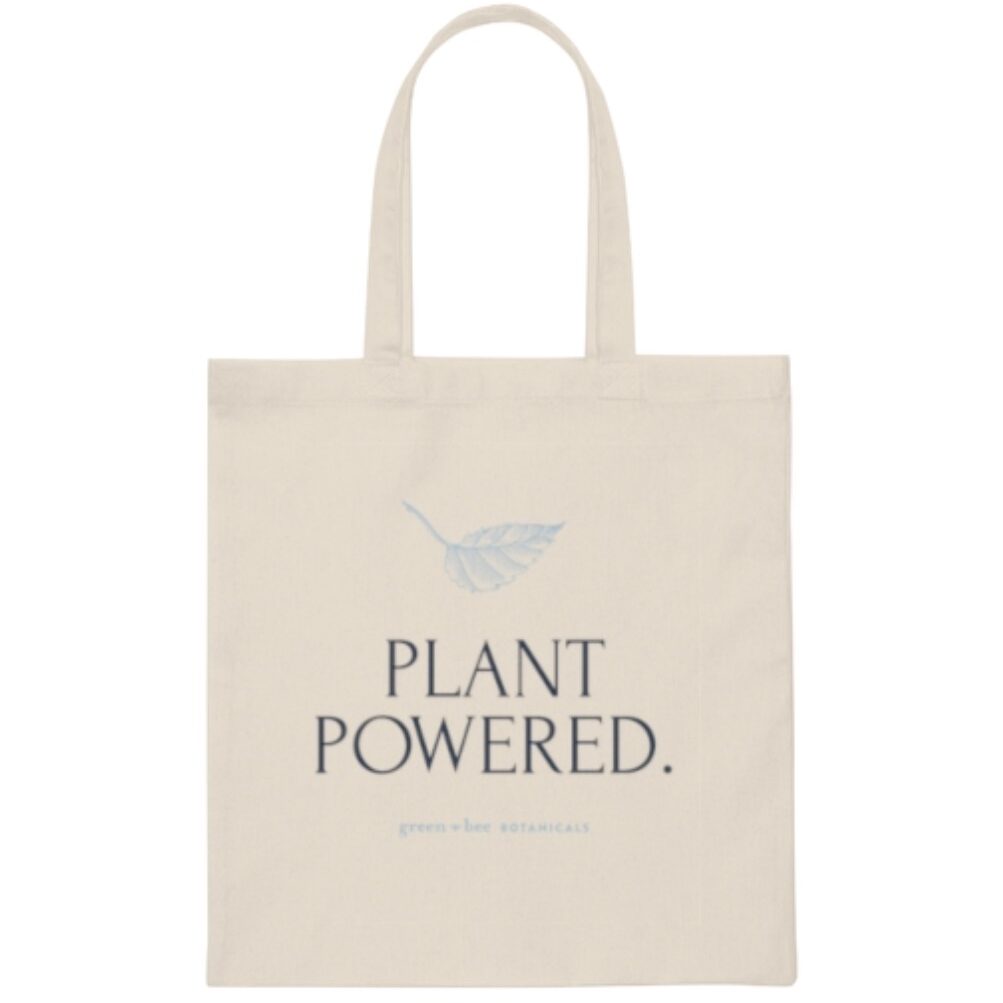 Tote bag swag included many plant-based puns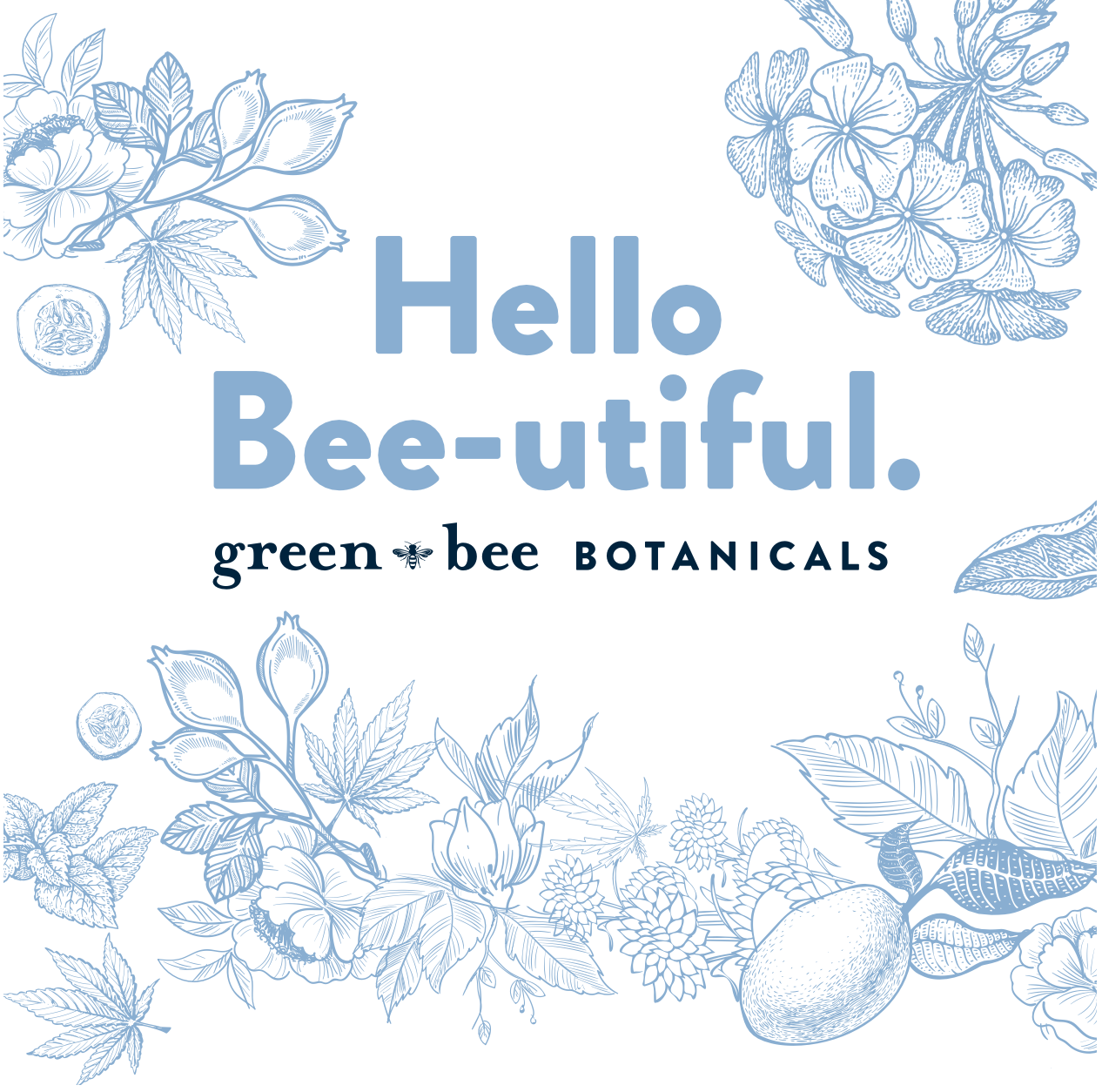 Sticker design – also used this design on a cotton canvas toiletries baggie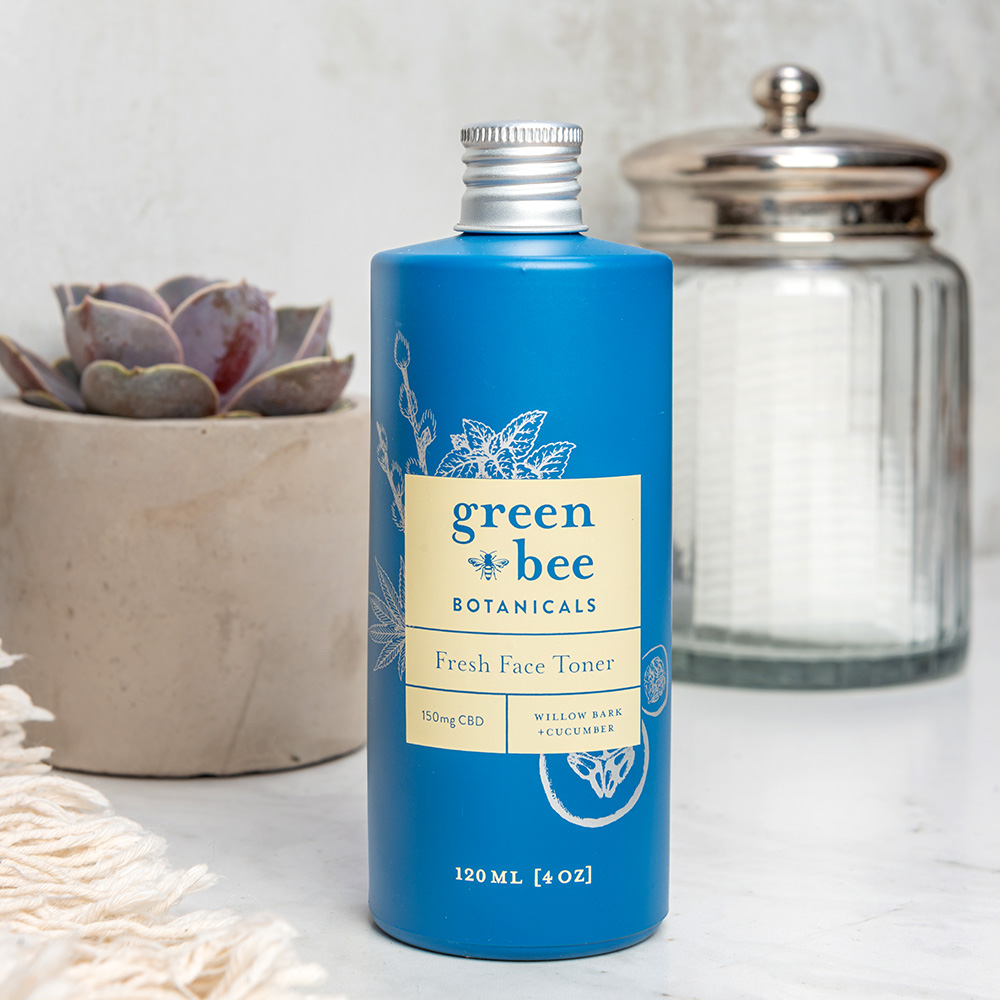 The bottle and jar are heavy glass for a luxurious feel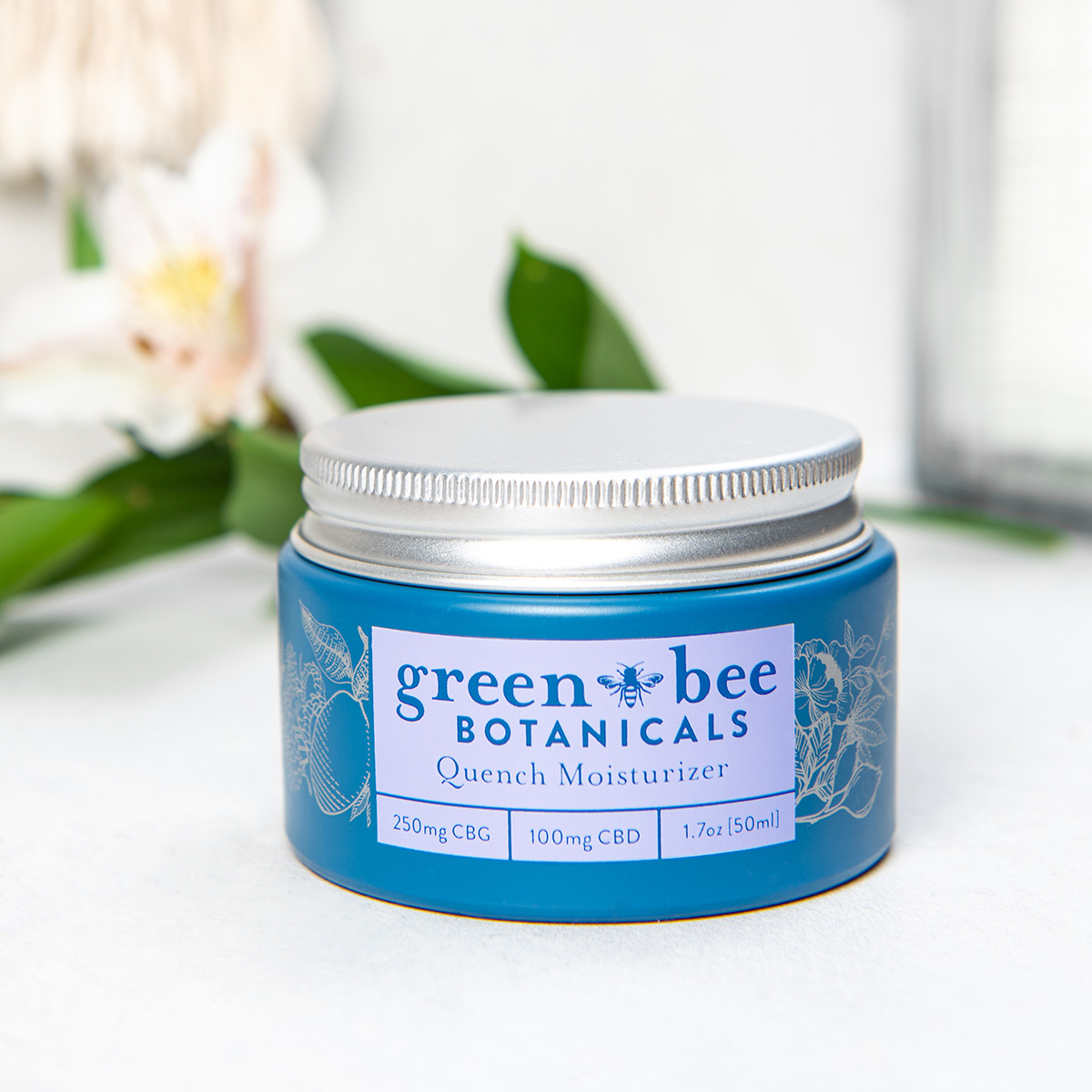 Want your product packaged in beautiful custom packaging? 
Schedule a call to talk to a custom luxury packaging designer for cannabis and hemp products