Impeccable edibles packaging

Understand the unique requirements for cannabis and hemp infused edibles market + confidently plan and launch your packaging project
edibles business owners and consultants:
Packaging can be complicated. 
But it doesn't have to be. 
Are you in the cannabis or CBD industry? Struggling to navigate the complex world of packaging regulations? It's a common pain point for many in the industry – getting it wrong can have devastating consequences. 
What if you could avoid the hassle and risk of non-compliance altogether?
This digital course on cannabis and hemp packaging regulations is the solution you've been searching for. Designed by an industry expert, this course provides you with the knowledge and tools necessary to comply with regulations and avoid potential problems. 
Navigating the ever-changing and complex landscape of regulations can be a real headache for business owners – avoiding that feeling of uncertainty? Priceless.
SIGN UP FOR THE WAITLIST – COURSE LAUNCHES SOON: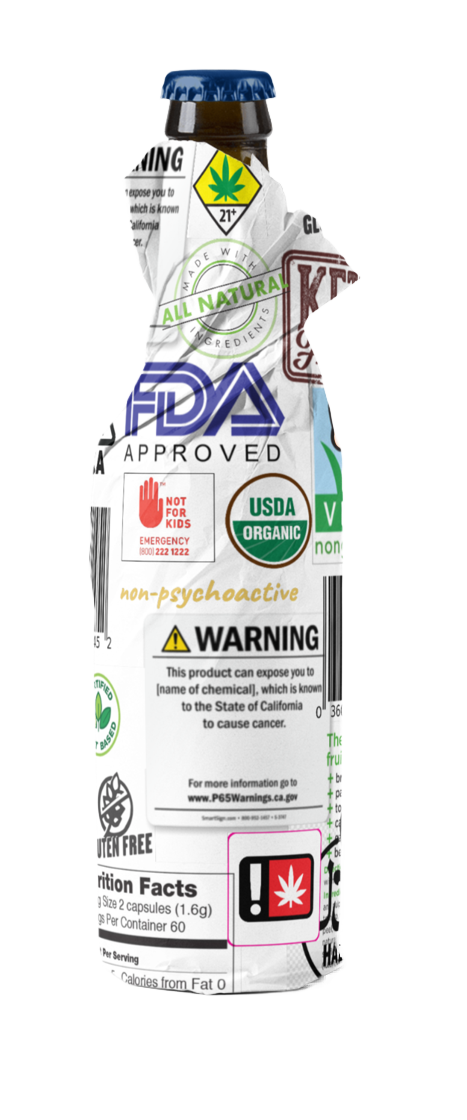 This course on edibles product packaging regulations 
the solution you've been searching for.
Gain confidence
Lack of knowledge in this area can lead to anxiety and stress, hindering your success – not to mention the sleepless nights.
While this is not legal advice, it can help you get a solid foundation of knowledge. 
No jargon or legalese 
Ain't nobody got time to read every single state's regulations, the Farm Bill, Poison Prevention Act, FDA food guidance – plus the rules nobody tells you but that are best practices! 
Avoid disasters 
Mistakes can be costly, ranging from minor annoyances like having to reprint thousands of boxes, to a full on recall with fines up to tens of thousands of dollars. Get savvy in the world of edibles packaging, and avoid the headaches!
Not knowing what I needed, or what the thing I needed was called, I wasted so much time endlessly googling for answers… 
– Ash, searching for product packaging
1. You don't know where to start 
Have you spent time trying to Google for some of this stuff? Not even sure what to even look for? Got lost at government agency websites? Finding some blogs, but not sure if that's applicable to you? The internet is a treasure, but sometimes there's TOO MUCH information. 
2. You don't exactly LOVE reading legal jargon 
Every state is different,  some federal rules apply and some don't… Here's the thing: packaging gets complicated real fast, with hundreds of pages of regulations to read, complex packaging jargon to decipher, and not knowing where to even begin to shop for packaging. 
Packaging can be complicated. But it doesn't have to be.
I've read hundreds of pages of legal copy, so you don't have to. 
3. You're worried about getting it wrong
The most expensive purchase is the one you end up not being able to use.  How to be sure you're buying the right thing before placing that order for thousands, maybe even tens of thousands of dollars?   
You don't have to know design!
This course is NOT a design course, and is useful & applies to anyone working within the cannabis or hemp industries, in any role!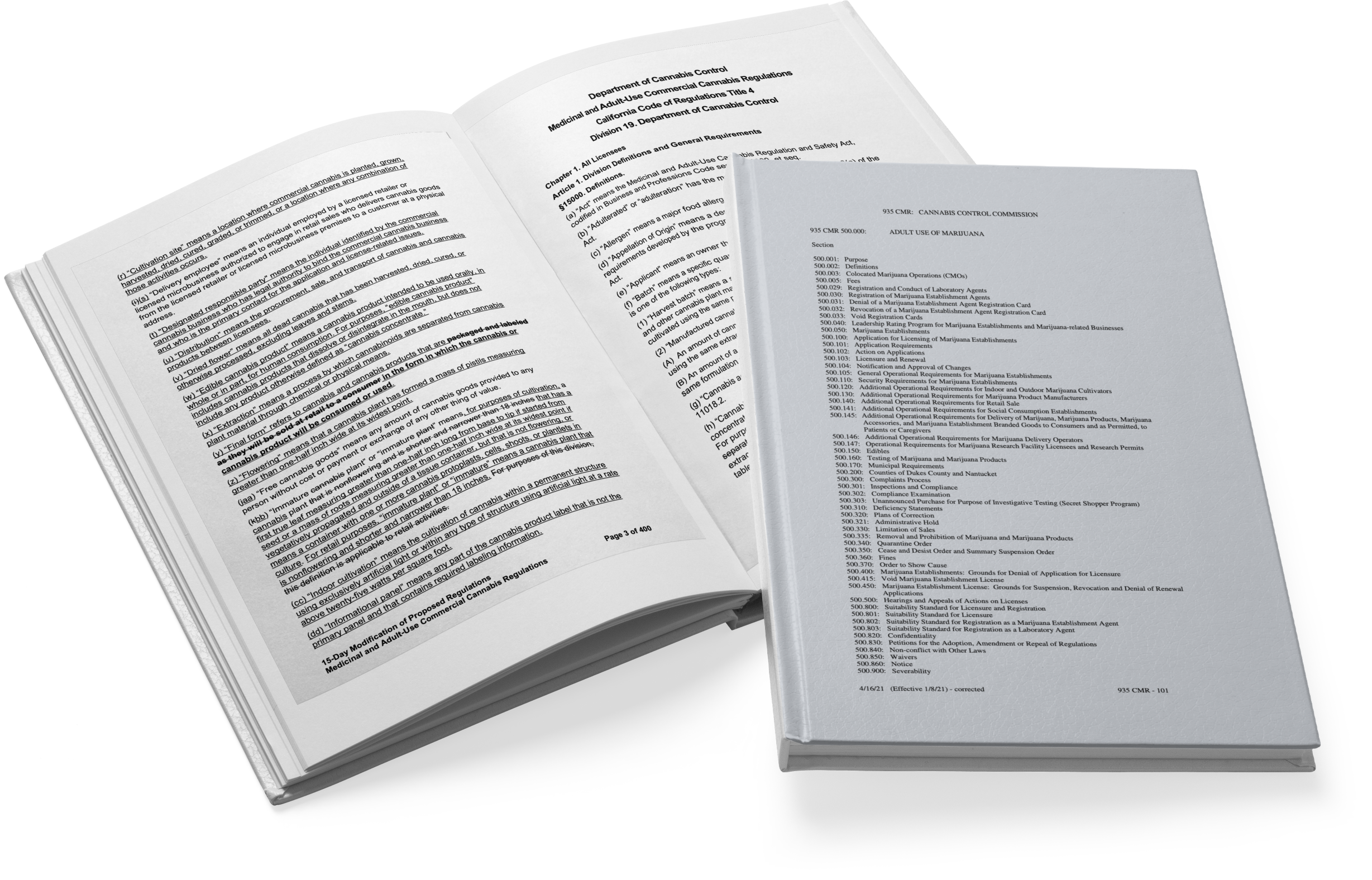 FREE BONUS WORKSHOP:
CREATIVE WRITING FOR PACKAGING
SIGN UP FOR WAITLIST AND GET ACCESS TO BONUS WORKSHOP TODAY: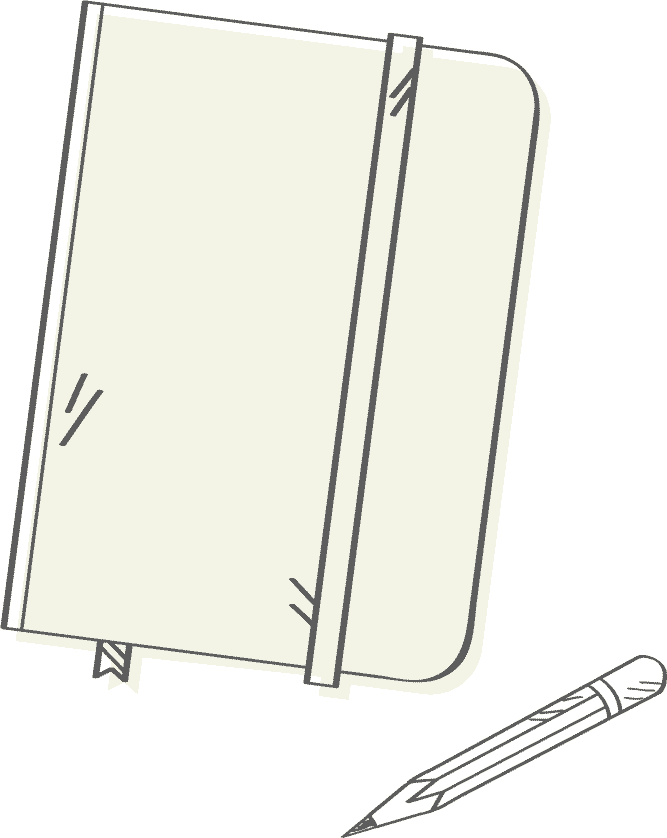 Get your project started right from the get go. 
What is "food"
Packaging for infused edibles products is a balancing act: they're somewhere in-between food, supplements, and medication, but also fun vice products?! So which one applies to your product? 
Federal vs State overlap
Learn which federal regulations apply, and which do not – and what state-specific regulations apply, no matter where you manufacture your product! 
Cannabis vs hemp
What is considered cannabis, what is considered hemp, and how that matters depending on which states you plan on operating in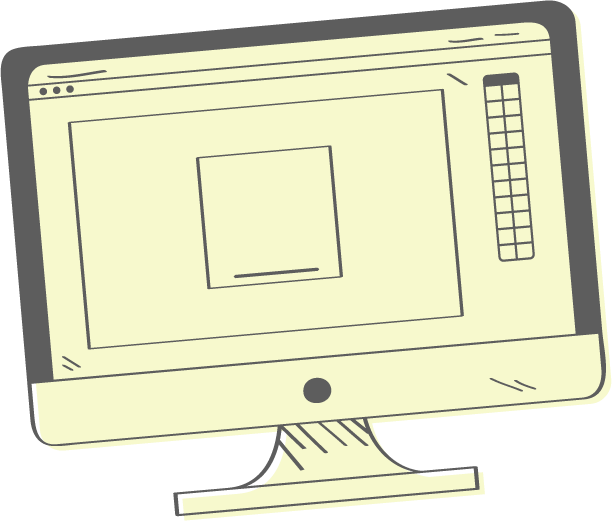 Module 2: DESIGN + communication 
Remove consumer frustration and confusion 
Design regulations
Mandated font sizes, examples of restrictions for designs in some states, with visual examples 
Information architecture
Building a readable label, how to highlight important parts and visually "hide" the parts that don't matter  
Versioning and families
How to create an effective family of products, sizing, flavors, and using things like icons and colors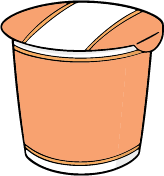 Module 3: container considerations
Learn how to shop for what your product needs
Child resistant containers
Child-resistant packaging requirements, what it all means and how to choose the right stuff. 
Tamper evidence
What tamper-proof and tamper-evident packaging means, and different methods for achieving it  
Freshness + food science
How to keep your product's humidity control: keep it from drying, crushing, melting, or going stale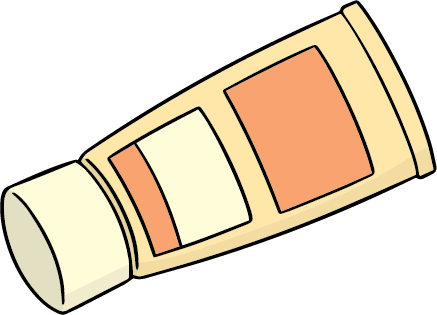 How to keep everything on brand and looking amazing
Calories and such
Creating a nutrition panel, if required in your state, plus templates for an FDA-compliant nutrition panel, and how to fit it all on small packages   
Ingredient list
How to properly list and format an ingredient INCI list, with main ingredients and ingredient mixes, plants, and such   
Allergens + lifestyle foods
What are considered allergens, and how to mark up official allergens, vs things like gluten-free,  keto, etc.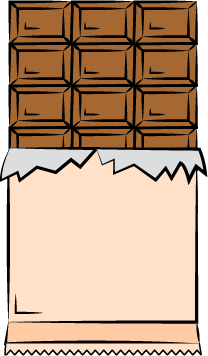 Module 5: DOSING + CANNABINOIDS
Legally important – and big factor in customer satisfaction
Cannabinoids
How to list cannabinoids, terpenes, total THC, Delta 8, and how to speak about the kind of cannabinoids you're using in the product and how they're processed 
Dosing and how to
Cannabinoids per package vs per portion, suggested dosing, how to consume, how long to wait, nano vs non nano etc. Very important for making people comfortable. 
Test results and COA's
Quick primer on cannabis testing, how test results can be included in a package, and best by / use by dates requirements in variety of states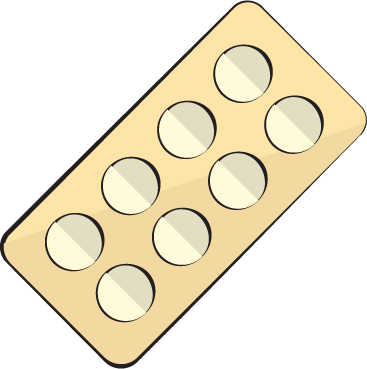 Legally important – and big factor in customer satisfaction
Getting in trouble
The FDA takes cannabis and hemp products making health claims very seriously – so what are claims and what can happen if you make them? 
What not to say
Overview of no no words that will absolutely land you into trouble – with examples of what not to say, and what happened to the companies that did. 
What to say instead
Learning the nifty modifiers of what's acceptable to say, and how to sell feelings and joy instead of making medical claims 
BONUS WORKSHOP:
CREATIVE WRITING FOR PACKAGING
How to win over hearts and minds
30 minute long mini workshoP
PACKED WITH CONTENT
~70 prompts to get your creativity flowing
Getting creative
Writing for packaging is so much more than just simply explaining what's inside the package. You need to paint a picture and create some romance… 
Discover the sparkle
I'll be spilling all the secrets for how I write copy for my customers packaging,  make your customer swoon and want to pick yours over the others. 
Prompts and ideas
Questions to answer and prompts to get you thinking about things that make your project special – this is the exact method I use with clients! 
SIGN UP FOR THE WAITLIST – GET ACCESS TO THE FREE BONUS MODULE NOW:
We ended up almost bamboozled, almost buying a cheap deal overseas that would have been ruinous for my product safety.
– Anthony, searching for food product packaging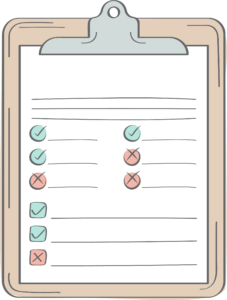 Nutrition panel worksheet
Editable FDA-compliant nutrition panel templates 
Say this, not that FDA claims worksheet
List of avoidable words and what to say instead
Copywriting prompts worksheet
Write effective content for your product package
BONUS: EBOOK VERSION OF THE COURSE
The course content in a readable ebook format
Amazing top-notch directory of contacts and resources. Our carefully curated list includes contacts for industry experts like compliance lawyers, product formulators, moldmakers, best packaging vendors, and game-changing resources to stay on top of your packaging game.
(There might even be a special coupon deal in there)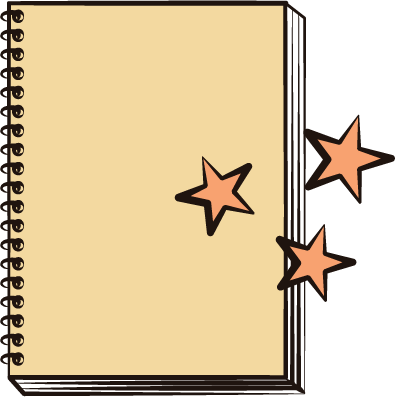 A self-paced digital course:
IMPECCABLE EDIBLES PACKAGING
The field guide to confidently labeling and packaging edibles THC and CBD infused products to be retail-ready
Practical know-how
Modules filled with information tailored to the business owner – whether you're working with a designer or going at it alone, you'll be armed with the knowledge you need. 
Real world examples
Examples of projects you can learn from. Tools and worksheets to help you plan and work on the perfect project, small or large, all created by an expert who does this work all day every day. 
Self paced
Whether you like to learn 15 minutes at a time, or binge the whole thing – you can go at your own pace. There's no schedules and no pressure.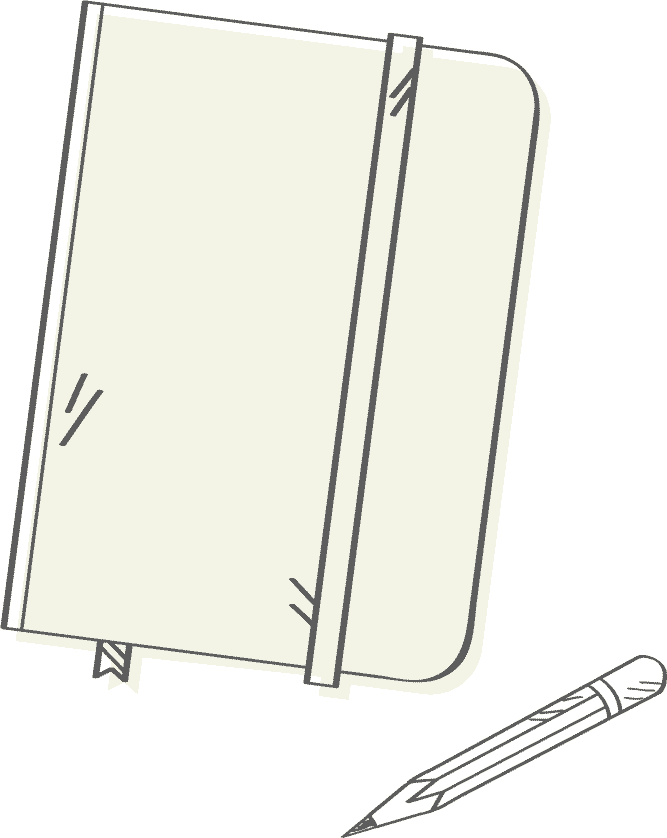 Awesome CONTENT AND BONUSES:
Easy-to-follow and fun video lessons
Lots of images and visual examples 
Valuable worksheets
Readable E-book version of video lessons
Magic Rolodex resources  
Answers to the most common
other course participants have asked
This feels like a lot to learn. Are you sure I can do this?
Absolutely. This course was created for the newbie product business owners and ancillary businesses just stepping into the world of cannabis in mind. The videos are quick and fun, and there are lots of real world examples to make it easy to understand.
Do I need to be a designer to take this course?
Nope! Whether you've hired a designer to create your packaging, or if you're doing it yourself, the content will be useful. It's not a design course, it's more about the process and foundational knowledge needed for a successful project.
Will this work for my [insert product here] business?
Totally – this course content is general information, so we won't cover every single detail of every single type of product, of course. You will find it useful, I promise.
Will this cover [YOUR STATE] laws?
This course content is more general information, applicable to all states and areas. Rules applicable to THC and CBD vary from each state, so we won't cover every single detail of every single type of regulation, of course. You will find it useful, I promise.
Working on a product where there are worksheets for each state separately. 
What if I need more help?
While the course is self-paced, if you run into technical difficulties with it, please be in touch, of course! And if you feel like you could use another pair of hands with your packaging project, you now know who to call.
Have another question? Suggestion?
I will read every message and respond personally.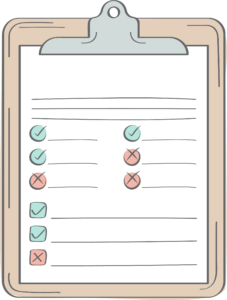 Give this course a go if any of this sounds familiar:
You're worried
You're spend sleepless nights wondering if you've make a mistake with the project, and will have to spend more money you don't have to fix it 
Your product is awesome
You're confident in your product but not sure if the packaging is up to snuff.  
You can't find the information you need
You're tired of searching, only to not understand the legal lingo, and being told by lawyers they can't help you without a retainer
Taught by an EXPERT 
packaging designer 
Your instructor. Lilli Keinaenen of Changemaker Creative, has been working as a designer for two decades, and has worked with product based brands of various sizes – from mass market and specialty retail, to the home based starter business. More than just a packaging designer, I'm here to help you thrive, and have guided clients through all of these hurdles covered in the course.
I've spent my weekends reading hundreds of pages of legal text so you don't have to.