Custom High End Hemp CBD Product Packaging Design 
Case Study: Luxury hemp packaging
Green Bee Botanicals hemp topical product packaging boxes and custom bottles design 
Green Bee Botanicals is a skincare products maker, using California sun grown full spectrum hemp in high end skincare products. Cannabinoids and organic herbs are brought together for their medicinal properties in scientifically-based formulations. Green Bee Botanicals creates effective skincare, face lotion and facial toner that also nourishes the senses with a luxurious feel and delicate fragrance from organic essential oils.
CLIENT: Green Bee Botanicals
PROJECT: Packaging design, branding, copywriting, compliance consulting, launch strategy, packaging sourcing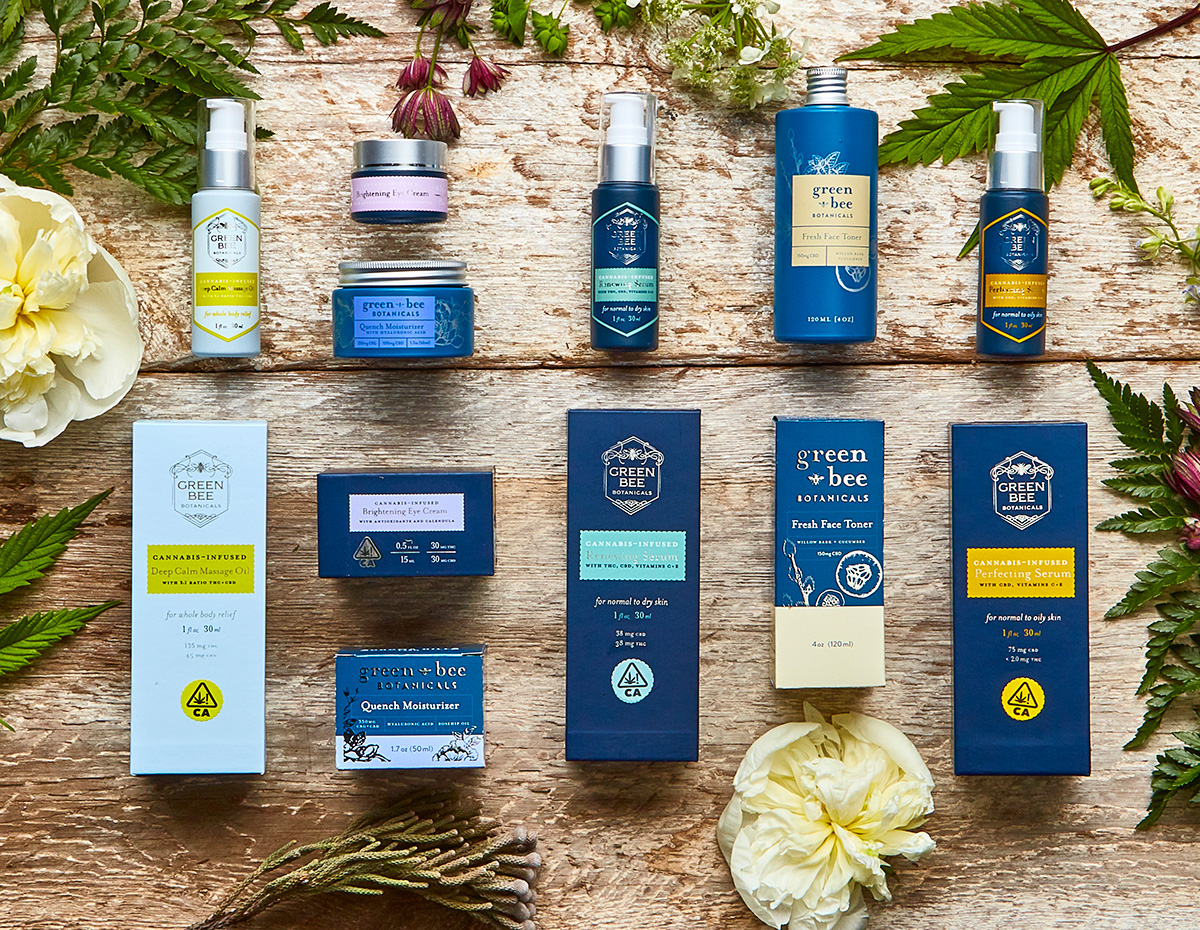 Custom child resistant boxes that are gorgeous rigid board, with foil.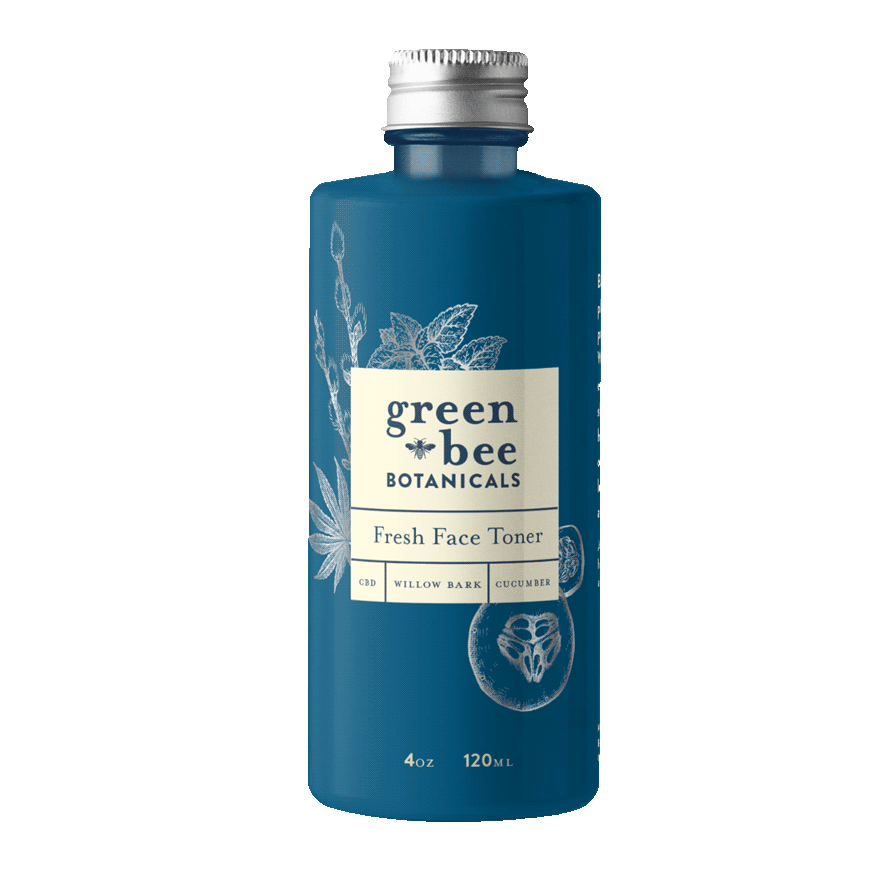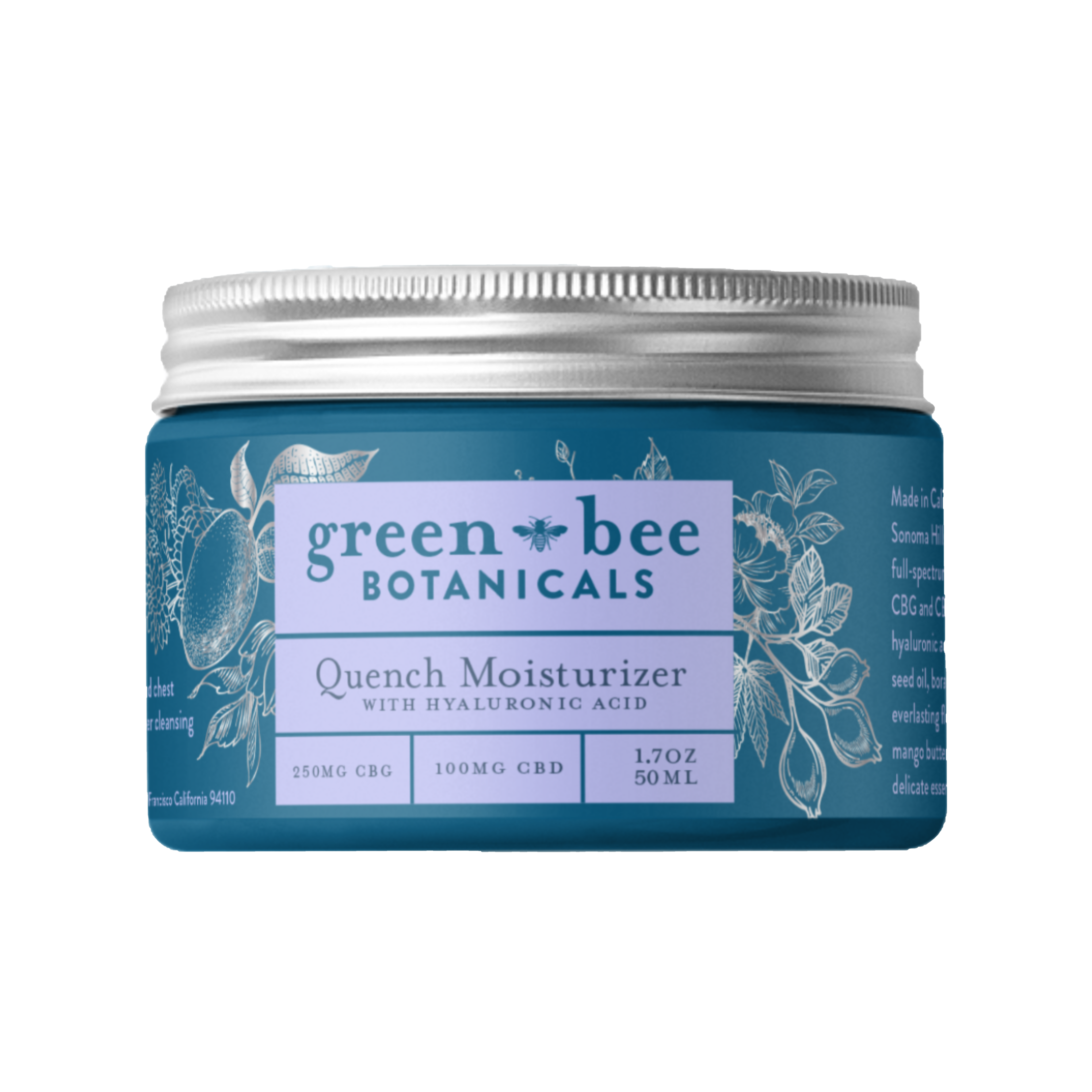 Digital mockups created for the packaging concepts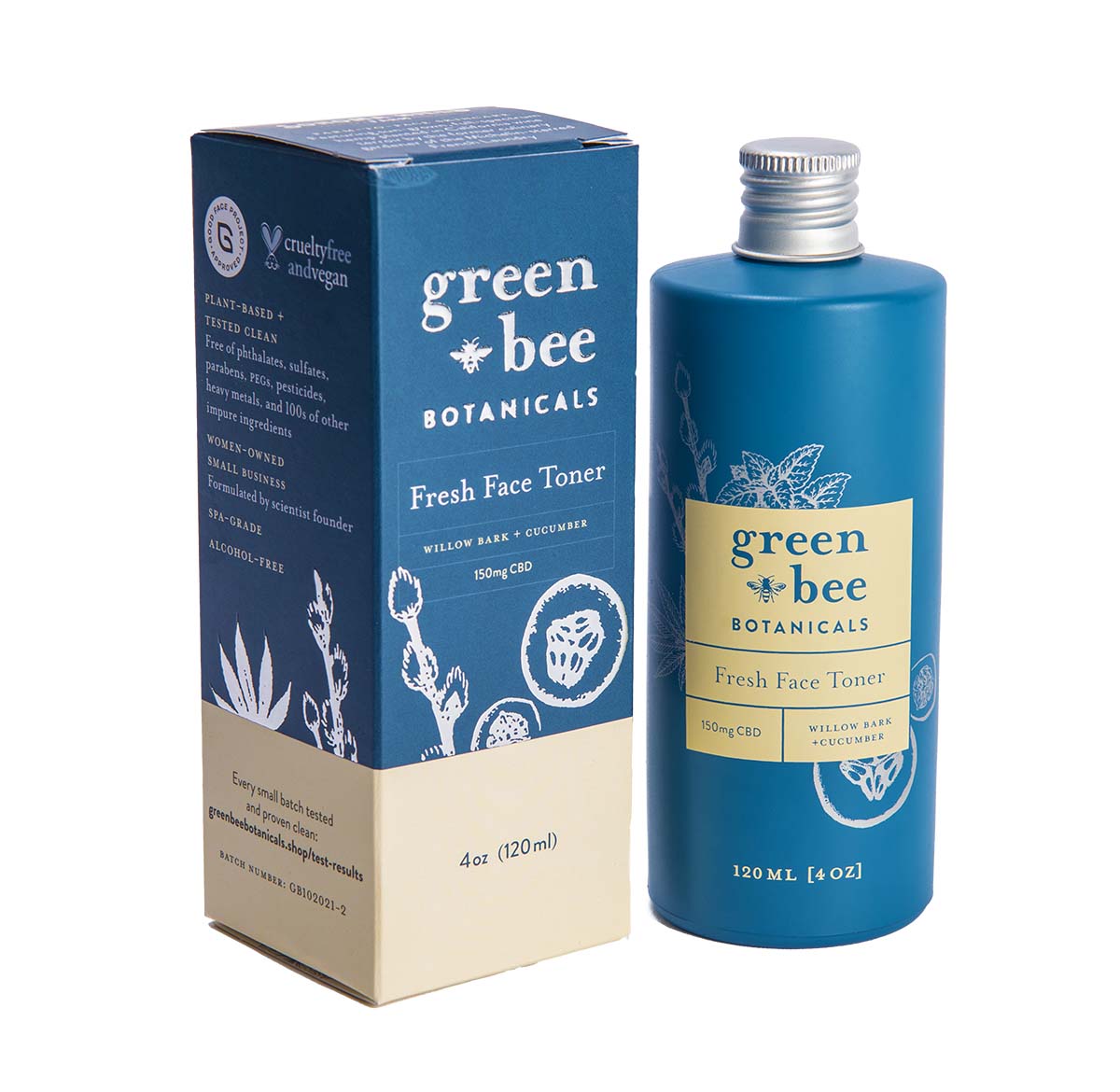 Custom color coated glass jar with aluminum cap – the packages use as little plastic as possible. 
Boxes are printed digitally and use a heavy cardstock with digital foils.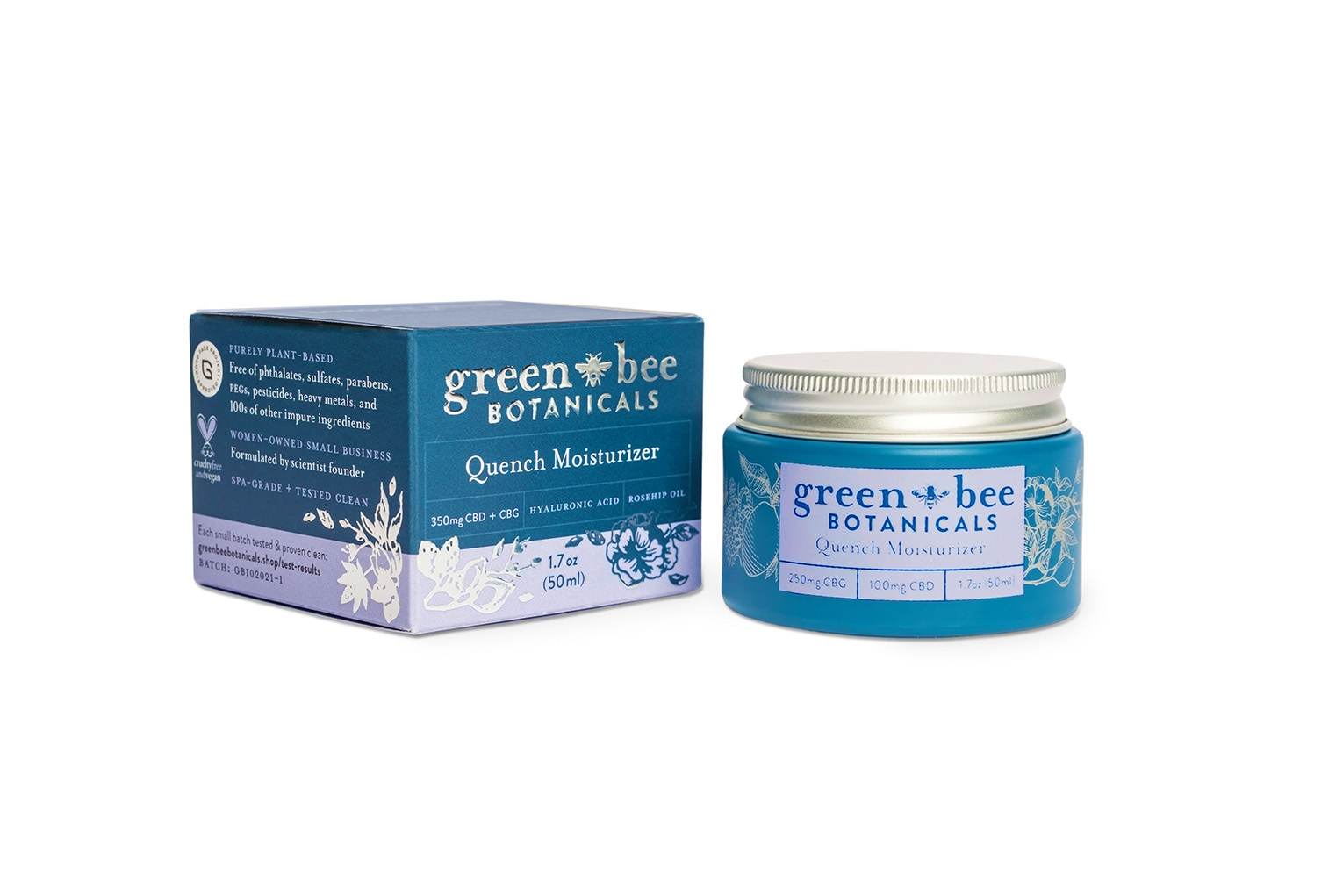 Plastic-free lids and screenprinted glass jars and bottles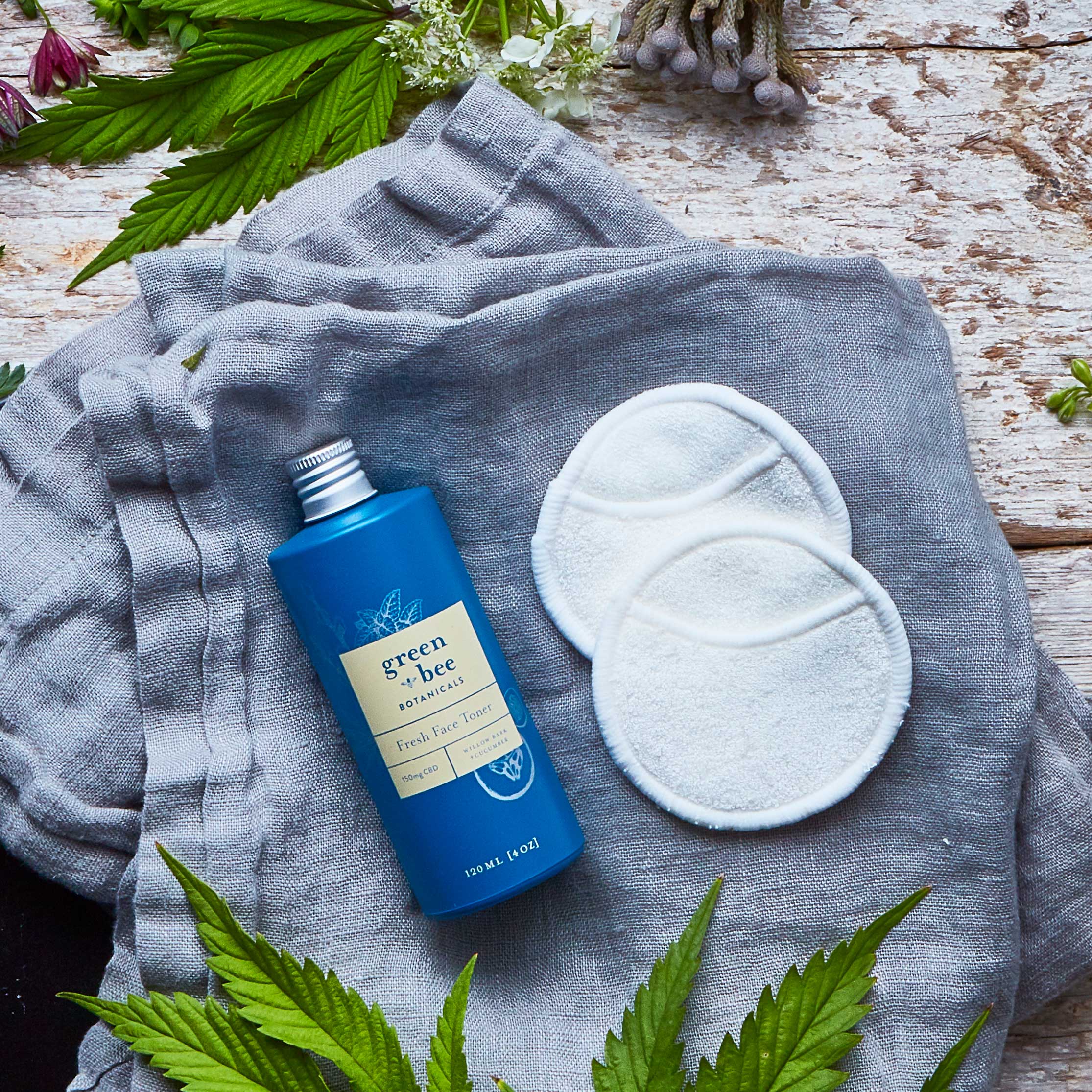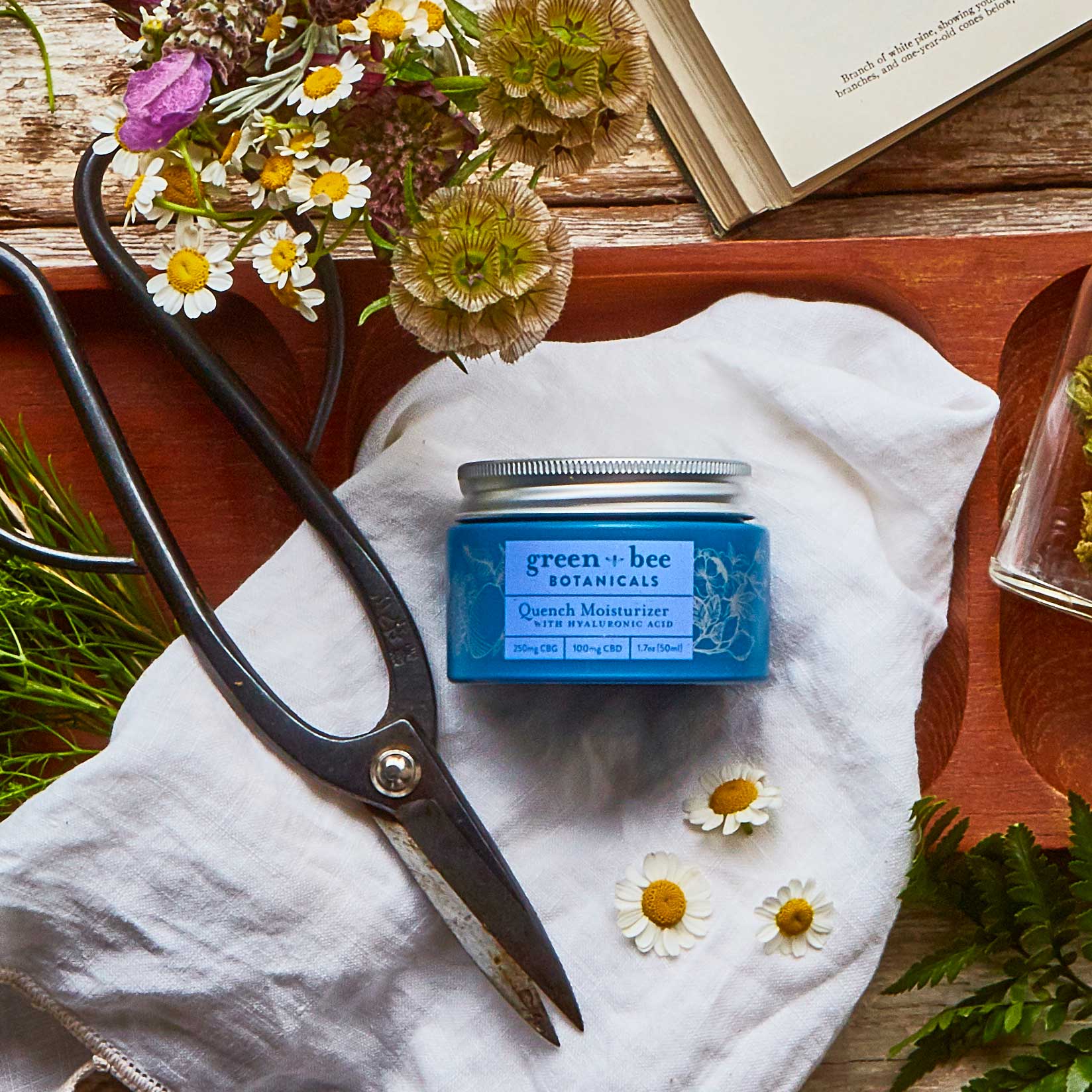 Glass cosmetics bottle with custom Pantone color matched ceramic coating and a color coordinated screenprinted bottle design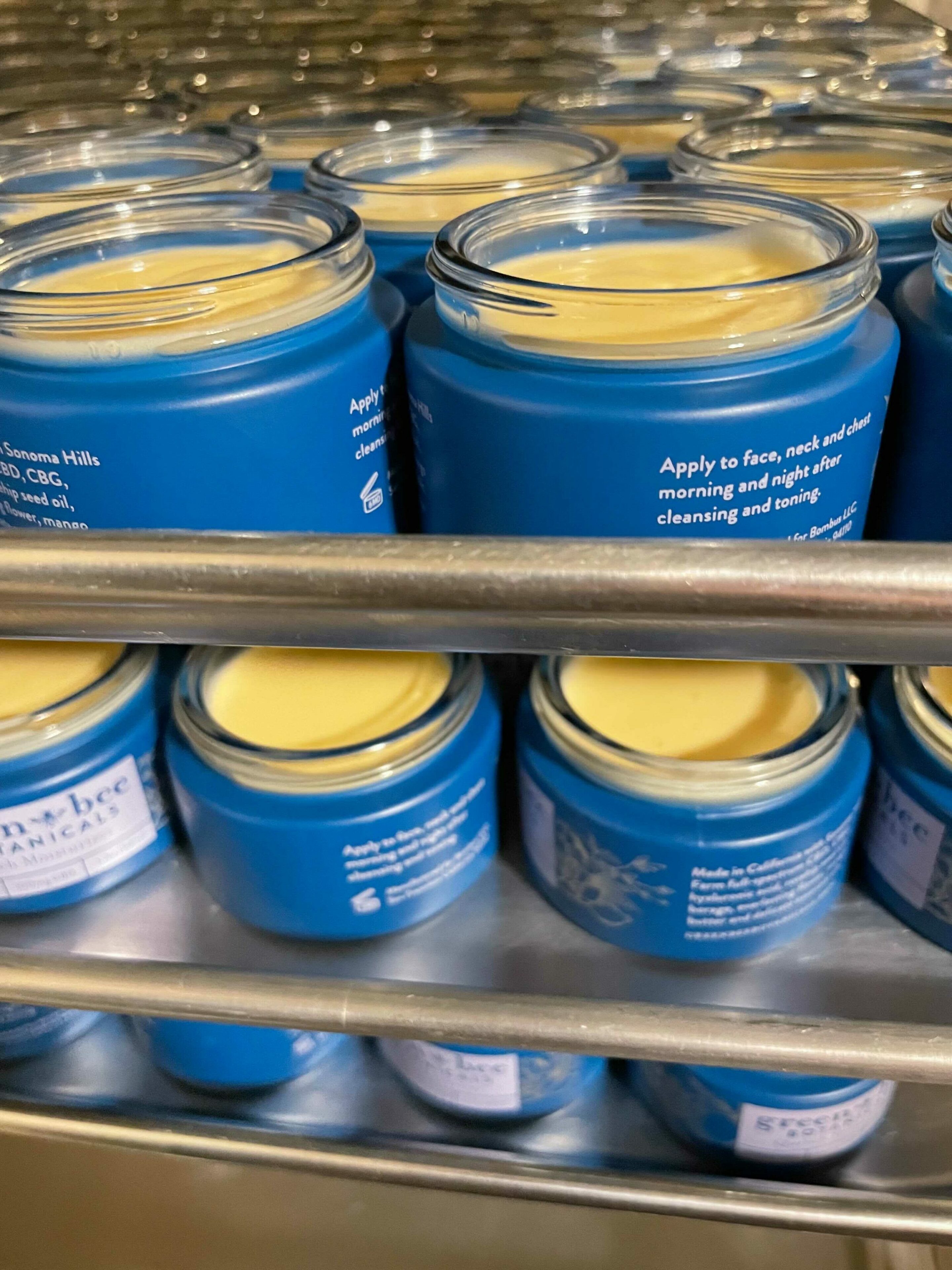 Ceramic coated jars with a silver and Pantone PMS screenprinted design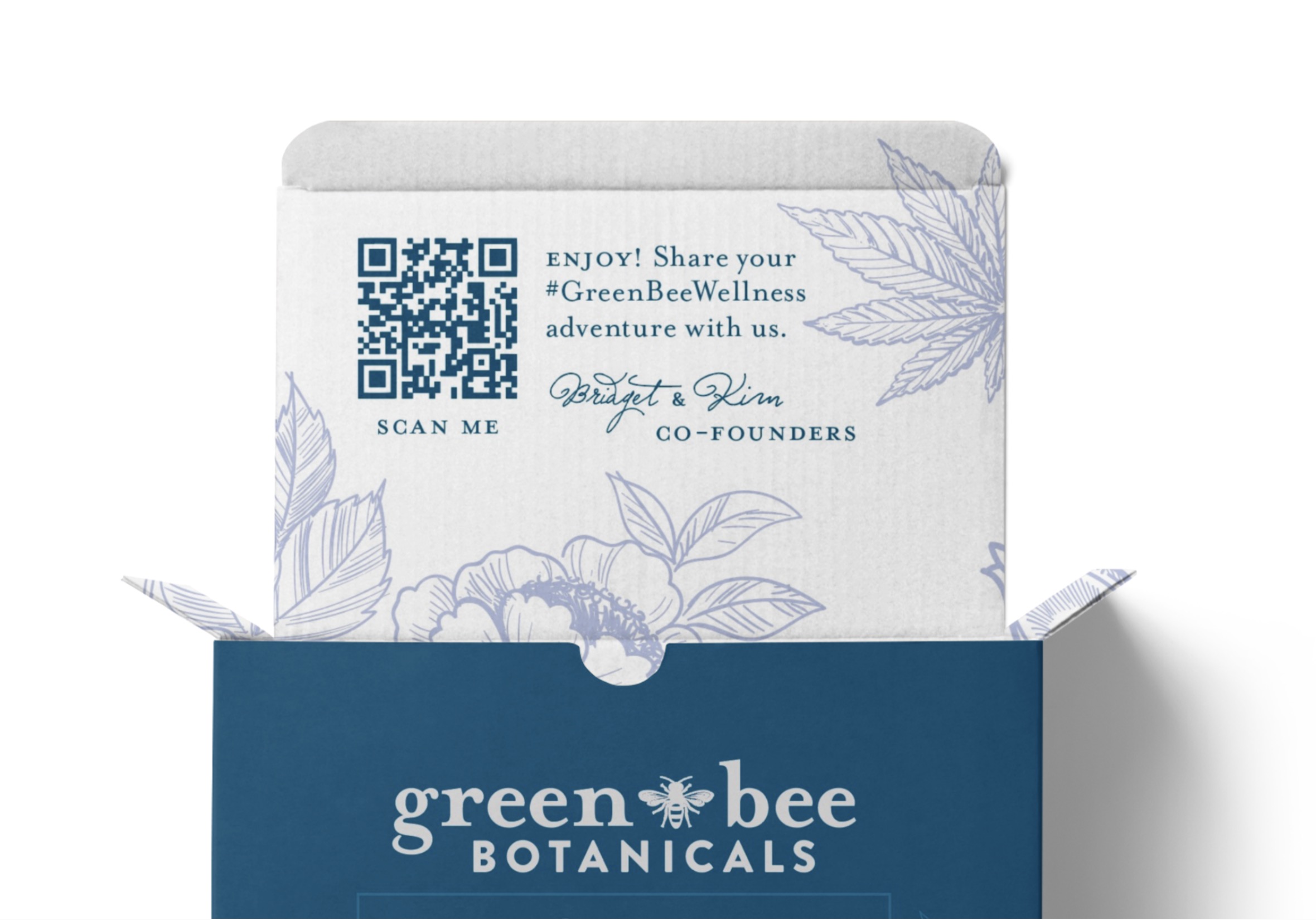 Inside of the box (seen here as a digital mockup) has a QR code leading to more information after purchase. The inside of the box was printed with a pattern design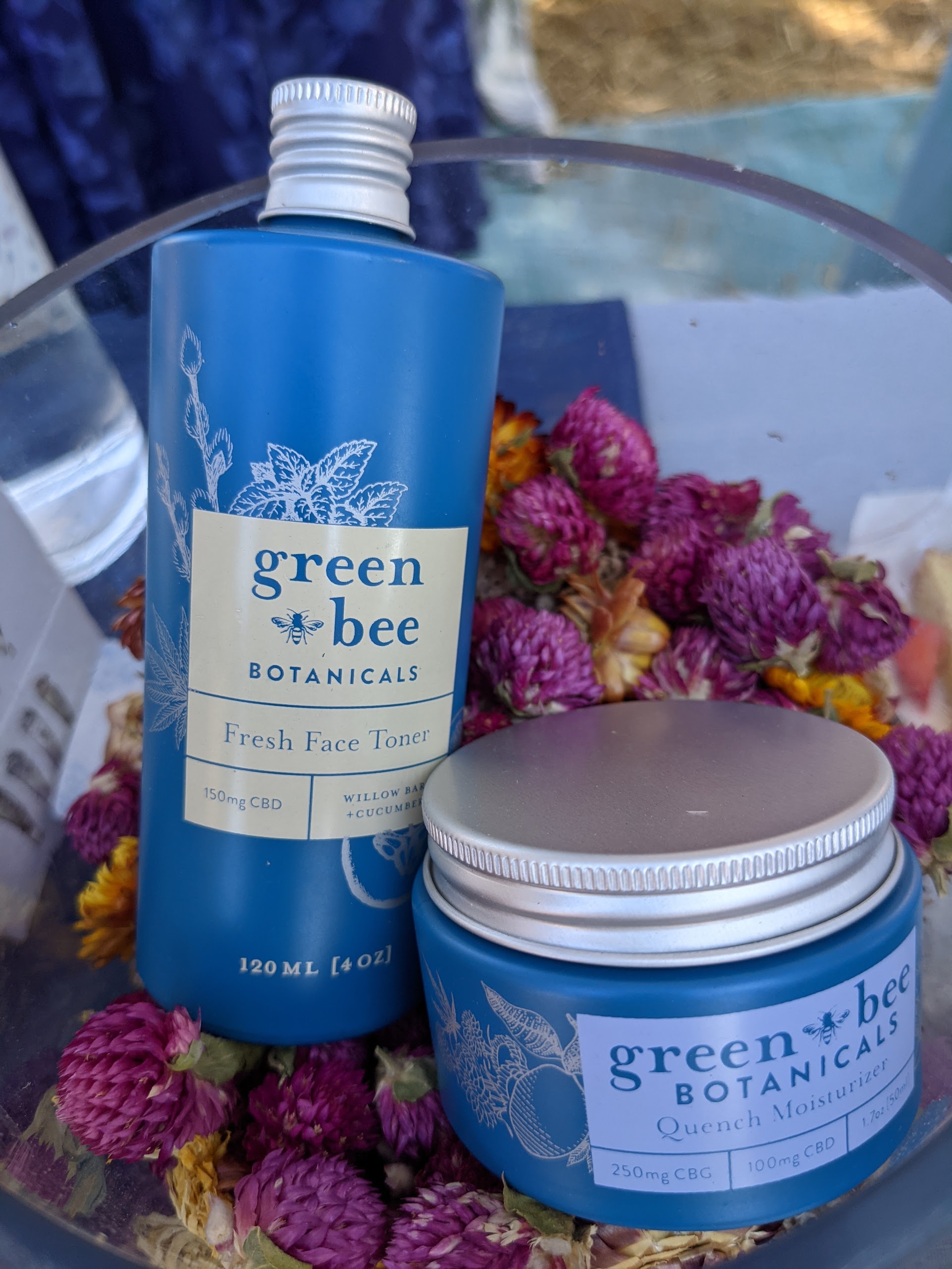 The bottle and jar are heavy glass for a luxurious feel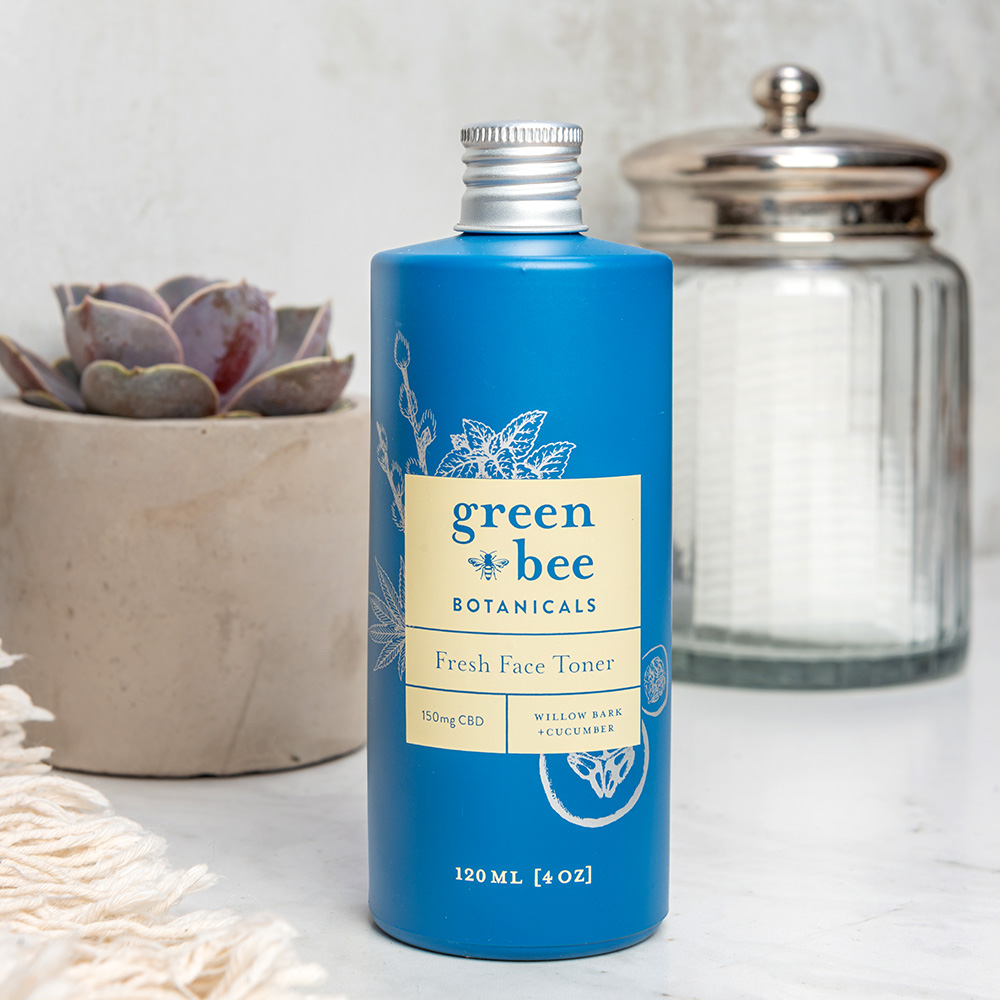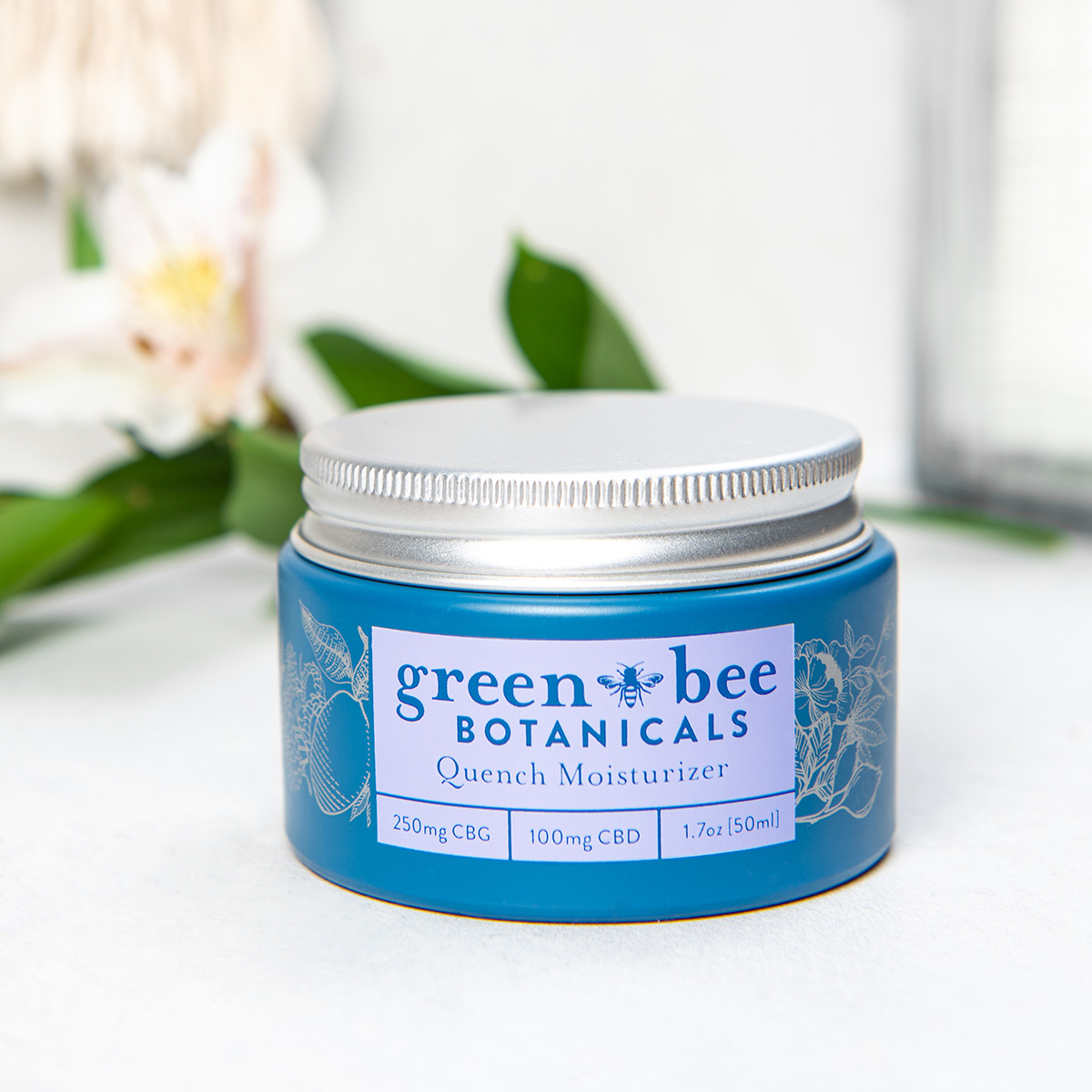 Want your product packaged in beautiful custom packaging? 
Schedule a call to talk to a custom luxury packaging designer for cannabis and hemp products