Clients come to me all the time with pre-existing branding or design work. I'm not the kind of designer who will talk you into redoing everything if it's good. But pretty often, the "logo first" approach isn't the way to go. You have to have a brand vision first, then make a logo for it. I know it's tempting to start with the logo (it is a fun project, I get it!) and get that up and done quickly, but really, you should take a breather, and go through the entire process for the best results.
In this post I'll go through a few of the common pitfalls I've gone through with past clients, and explain why they're a problem.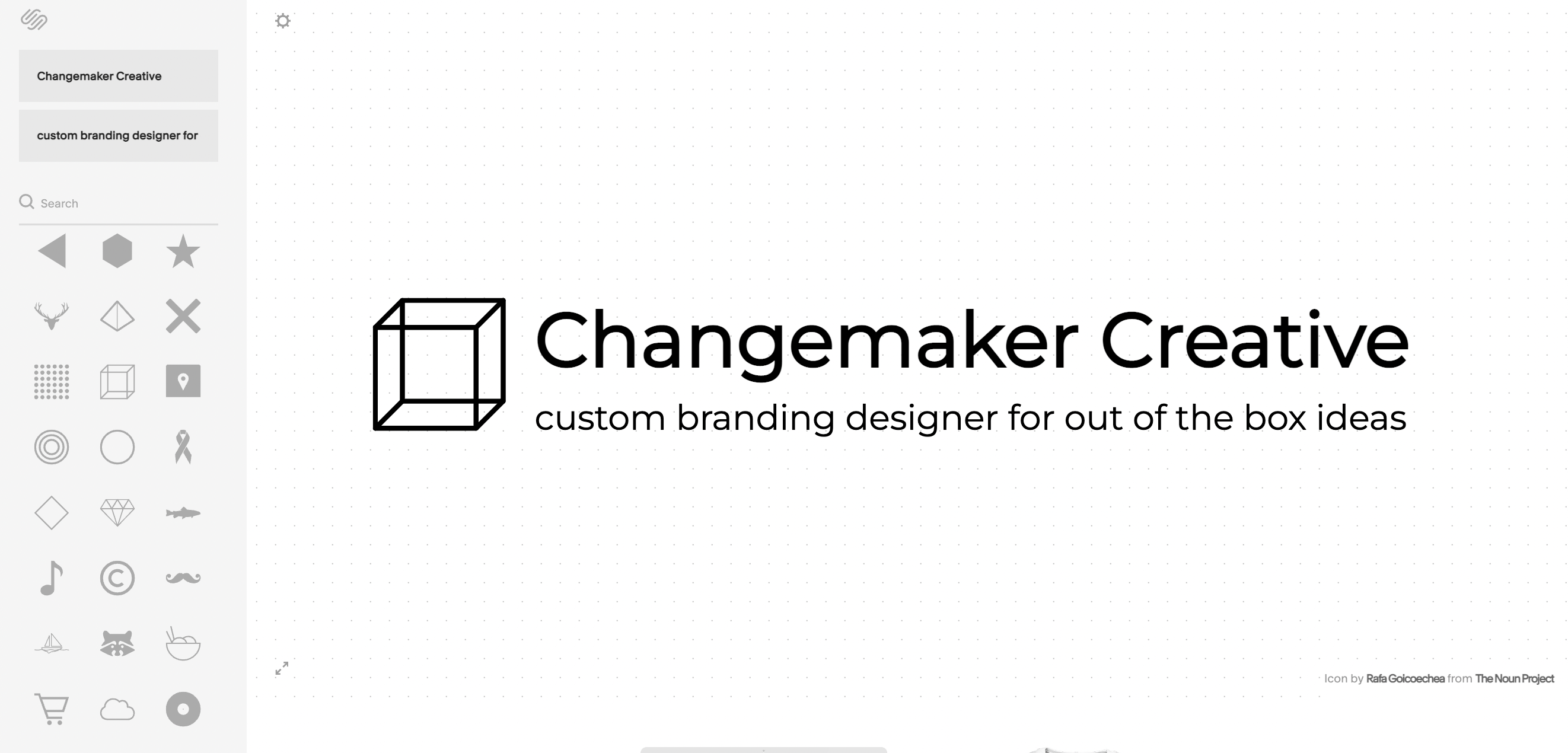 Testing out the Squarespace logo maker – it's not terrible, decent way to make something if you're working on a zero dollar budget. A better option is to hire a pro, of course. 
Logo mistake 1:
"We made it ourselves"  
Hey no shame in that – all you sometimes need to get started is SOMETHING. Proof of concept. And kudos to you for making a logo draft and a placeholder website all by yourself, that can do attitude got you this far!
Why it can become a problem
 You're not a designer, so while you did your best, these logos often lack the professional design polish. Things like typography, proportions, colors. It's subtle things that make the logo feel like a "real logo". Files made with Powerpoint or Canva or an online logo generator aren't always up to snuff from a technical file perspective neither.
What would I do instead? 
It's a great idea for you to look at inspiration online (it's something I have all my clients do!), and maybe even sketch some ideas. If you truly just need a placeholder logo to tide you over until you have any money, don't waste your time or money on a crowdsourcing platform, but use something like a Squarespace Logo Maker to create something simple (also won't be trademarkable due to the creative commons assets they use for the icons).
Better yet, if you're on a budget, hire me for a Logo Design Day – it will be a budget-conscious way to get something professionally made, at a more startup friendly logo design budget to get a mini-brand. 

An artist-drawn and designed logo, that was not scalable to large sizes, and was difficult to work with due to the font selection and type sizing. And yeah, that's the Avatar movie font that comes with Word, called Papyrus. The icon was really pretty, but as a logo, it was just tricky to work with. 
Logo mistake 2: 
"My friend is an artist and made it for me"
That's so nice that a friend of yours drew you a logo. So nice of them. But here's the thing – not all artists are designers. Branding is more than a pretty picture, and creating a logo without marketing strategy is not a good idea. By definition, artists exist to create things from their individual vision, to express themselves. The artist creation, while beautiful, might not take the target market or commercial requirements into consideration. With a product brand, art and commerce must mingle for best results. It's not about their vision, it's about what's right for the intended customer.
Why it can become a problem
Designer pet peeve: files made by artists are often terribly impractical, usually a hand painted image, so when it comes time to make that artwork print on a t-shirt or signage or tradeshow banner, it will need to be redrawn in a vector file format. The text is also often difficult to read at a small size when drawn by hand.
What I would do instead?
Have your friend create artwork for the brand, after working with a designer to create the logo and brand identity. Your designer can help art direct the artist a little bit, and creating something like a poster sized artwork will be useful in many formats – from posters to packaging and website art. Custom artwork by a real artist is a wonderful thing – just not on a logo necessarily.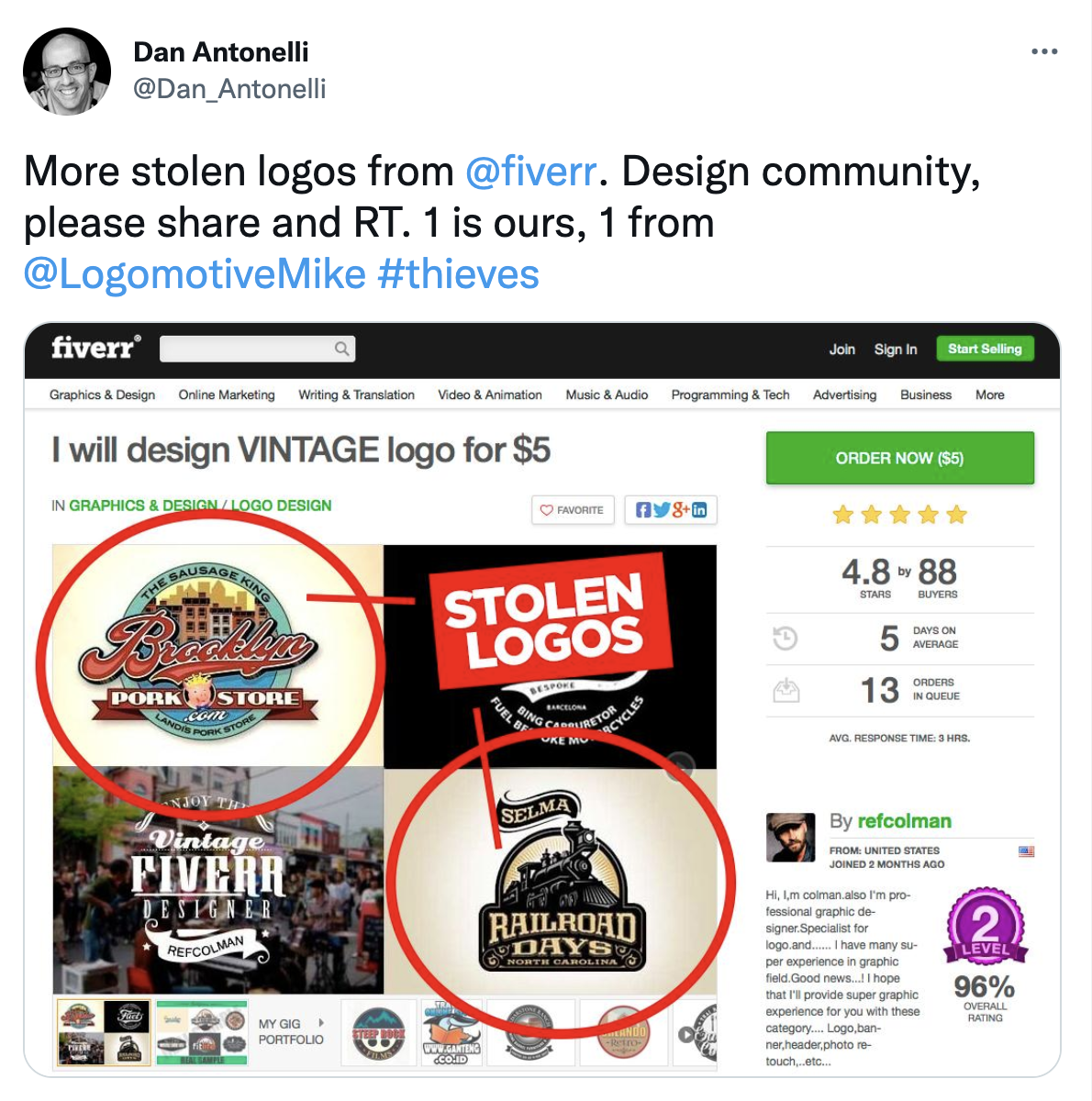 Logo mistake 3: 
"We hired a gig worker to make me a logo" 
There's a time and place for design crowdsourcing platforms like Fiverr and 99Designs. It's great for getting quick little jobs done, I've even used it myself a few times. But I would never ever ever have a professional brand created for $5, or $20. You get what you pay for.
Additionally, most likely the Fiverr designer from overseas is not going to understand the nuances of what makes your company special, or understand the industry or market you're in – and will just slap a weed leaf on something and call it a day. 
Why it can become a problem
Worst case scenario, what's being ripped off is someone else's (trademarked) logo. There's just no way designers will pour their heart and soul into a Fiverr creation, you create it before you know if you'll get paid. So most commonly, you get something very generic, worst case scenario, you get someone else's stolen logo.
What I would do instead?
Fiverr is fine for creating flyers, social media graphics and such, after you have a good brand book or brand guidelines. It's also great for virtual assistant type of gigs. For something as important as your logo, please reconsider going the gig worker designer route. It will become a problem once you need to grow the company, or trademark, or you get a cease and desist letter from a bigger company with "your" logo, you'll be sorry you didn't spend more than $5 on it. 
Why professional branding matters (and is worth paying for)
Your brand is so much more than a pretty picture. It's a big idea behind what makes you special. It's what elevates your company from the same same mundane, into magic that makes people feel something. With a professional, strategic branding process, you'll end up with a brand that is unique, has some feeling and meaning behind it, and be a bigger part of your whole "reason for being" and mission. A brand is art and commerce combined – a strategic branding workshop will also help clarify your business strategy and communications and marketing plan.
With a professional designer, you get a lot of brain power too, not just the visuals. We take the time to understand you, and your business, and help you discover what makes your company truly unique. Then spend time creating something fully custom, just for you.
It's too important a thing to not get done right from the start. It's expensive to rebrand and redo everything down the line. And having a clear vision for everything right from the get go makes all the other choices (from photography and video to tradeshow booth elements and swag to packaging) flow much easier, with a concept and plan for the whole brand.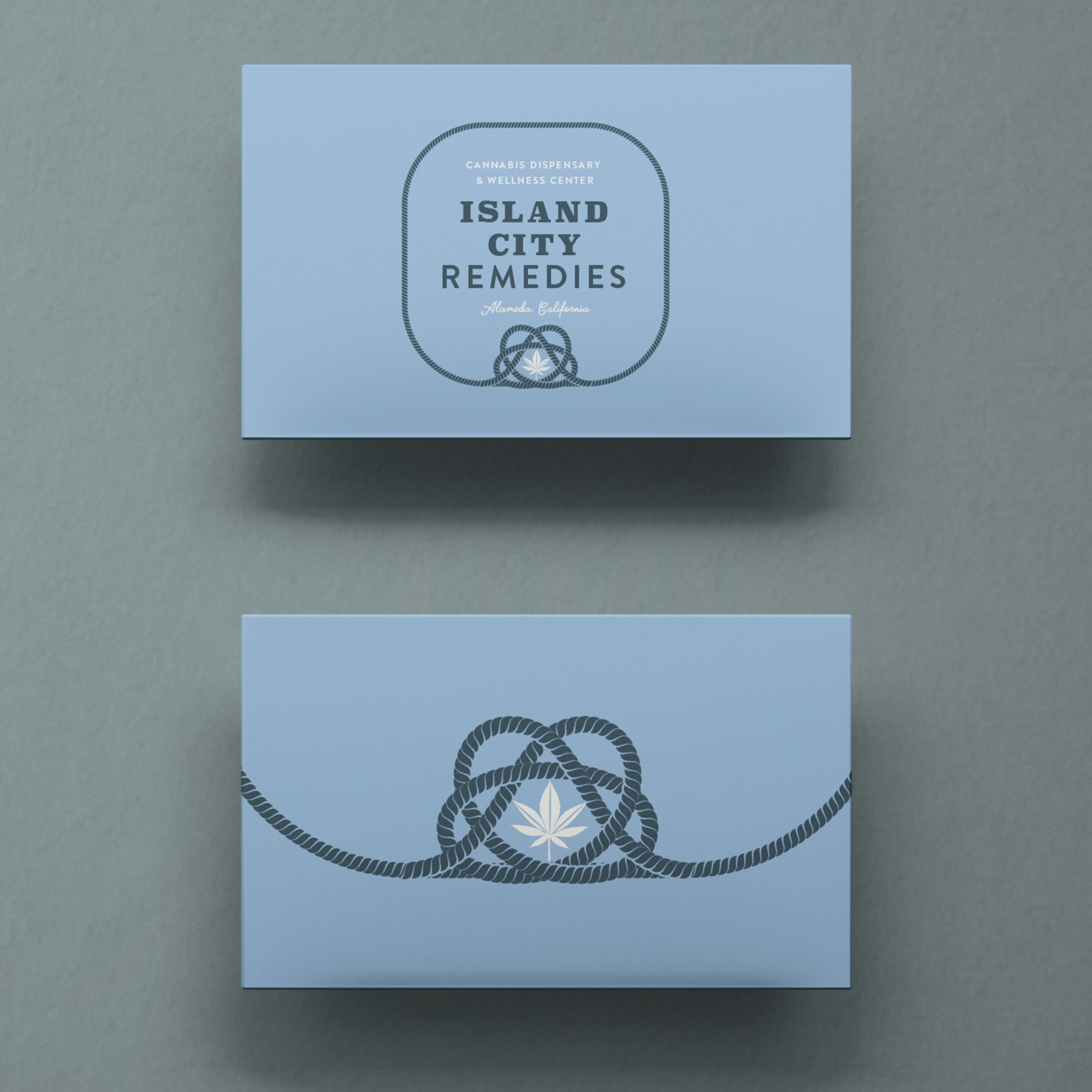 Get started on your branding journey
I love to connect with new people, learn about your business, and hear about your hopes and dreams.