GROCERY STORE FOOD PRODUCT LABEL DESIGN
Case Study: olive packaging
Printer company food labels showcase design example  
Showing off the capabilities of a label printer through realistic looking, but fake food brands.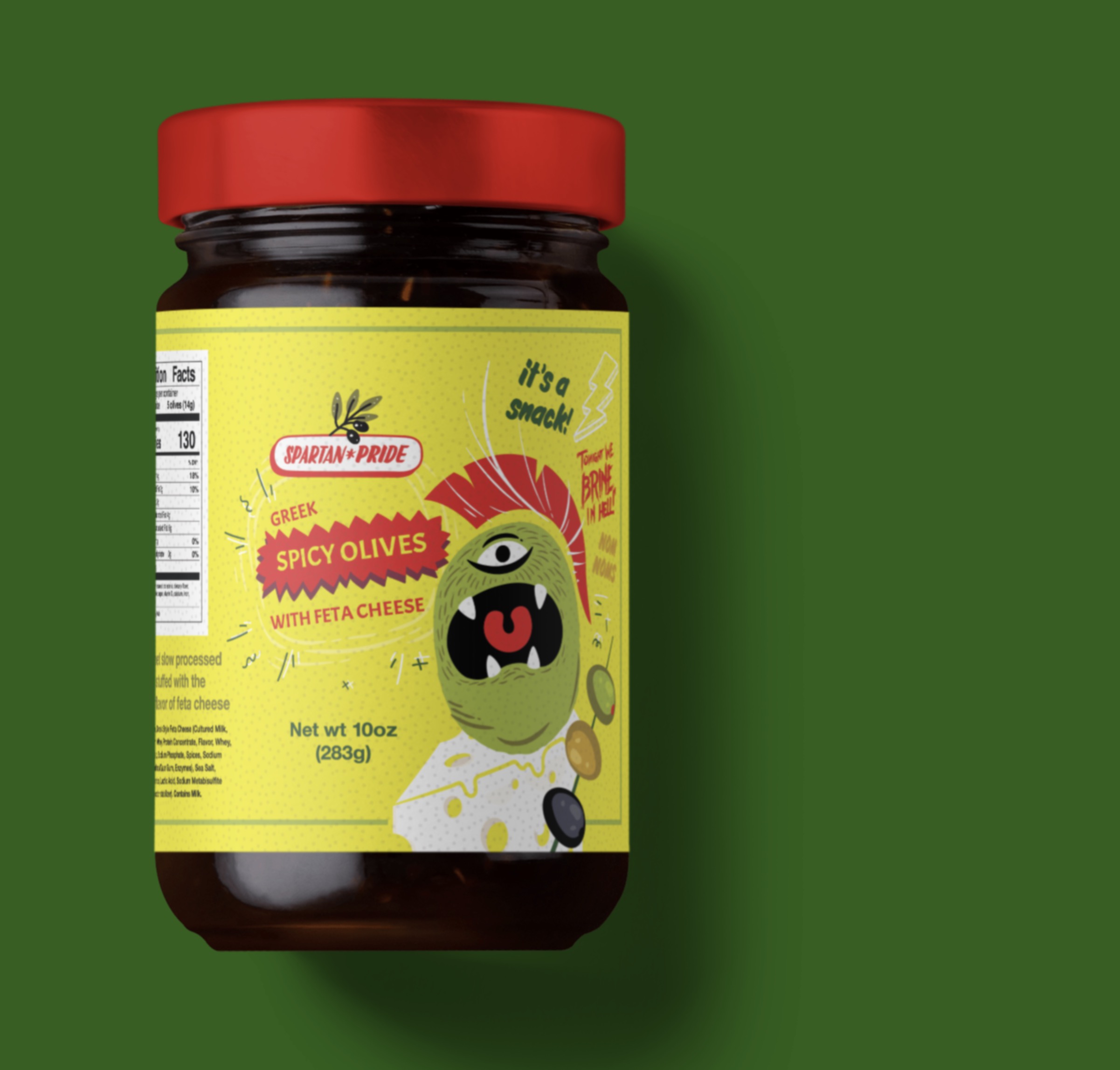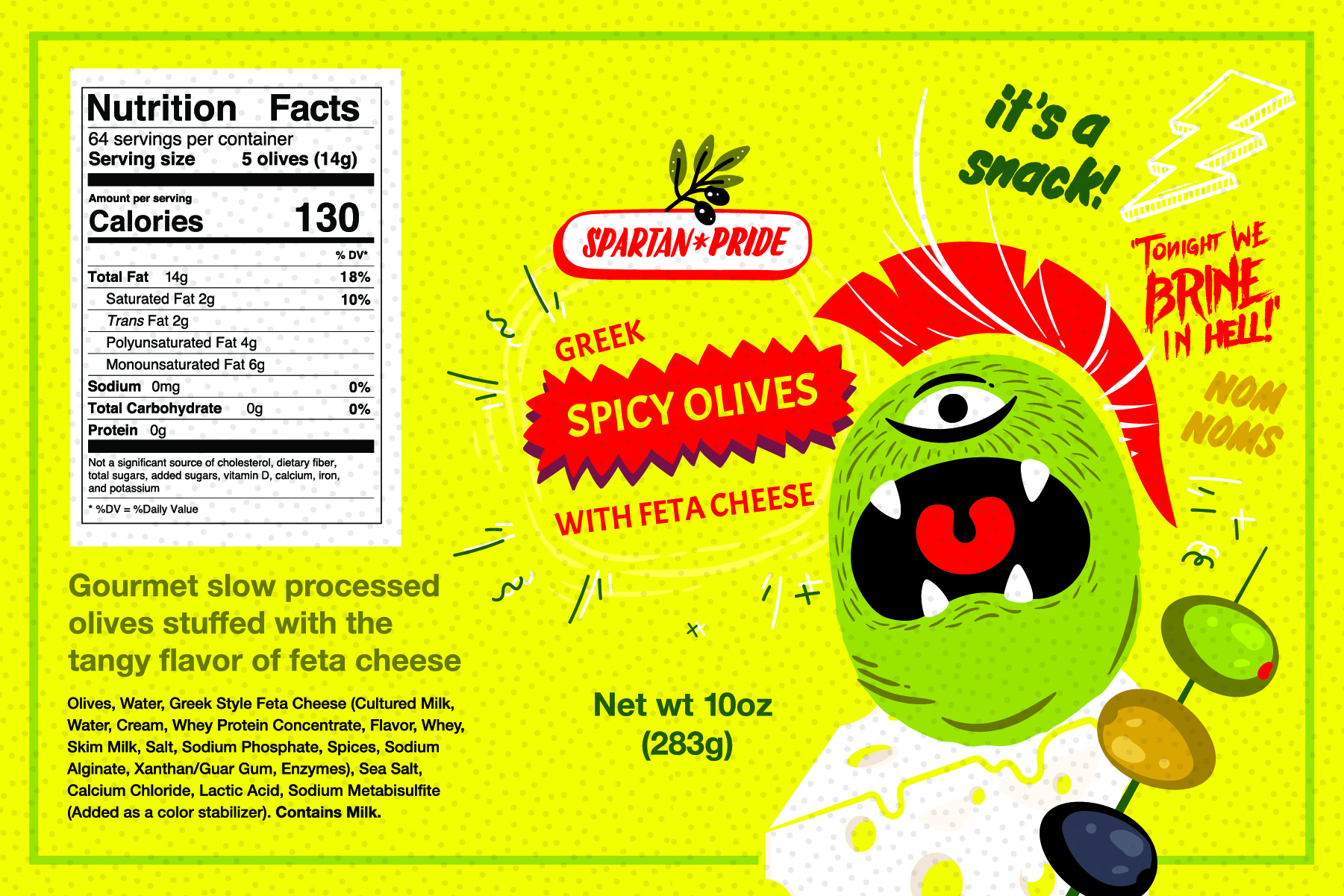 Dots on top were printed using a gloss effect, and the colors utilized some neon color fluorescent inks.
Some of the silly copy is all mine – cyclops olive fellow was created using stock illustration elements.
THIS. IS. FETAAAAAAAAAA!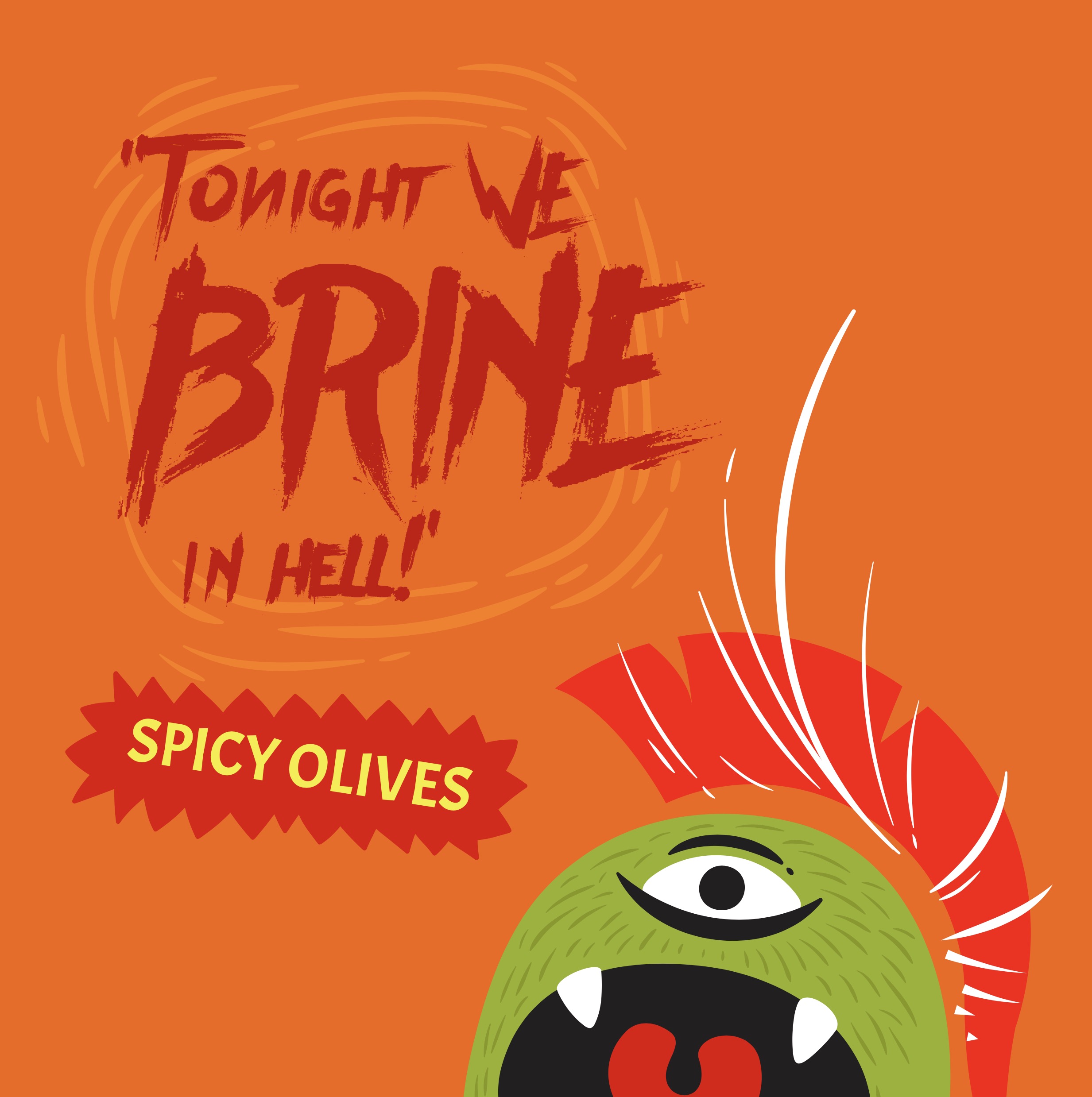 Ready to start your packaging project?