WELLNESS PRODUCT LABEL DESIGN
Printer company CBD and cannabis label showcase design example  
Showing off the capabilities of a label printer through realistic looking, but fake brand packaging labels. 

Fictional branding for a Oregon cannabis edibles brand, part of a showcase label series for a printer company. The concept here was to make something luxury and feminine, natural and clean. The design featured gold metallic flecks and watercolor designs. The design is mostly matte white, with some shine on the cherries. This all to to show off the printers capabilities for metallic printing. Made to look like a real cannabis edibles brand from Oregon. Inspired by elegant chocolate packaging and perhaps the brief from the client was to make something similar to everyone's favorite dodecahedron-shaped edible gummy brand packaging. Similarities to that brand that rhymes with schmyld are purely coincidental (and part of the assignment 😉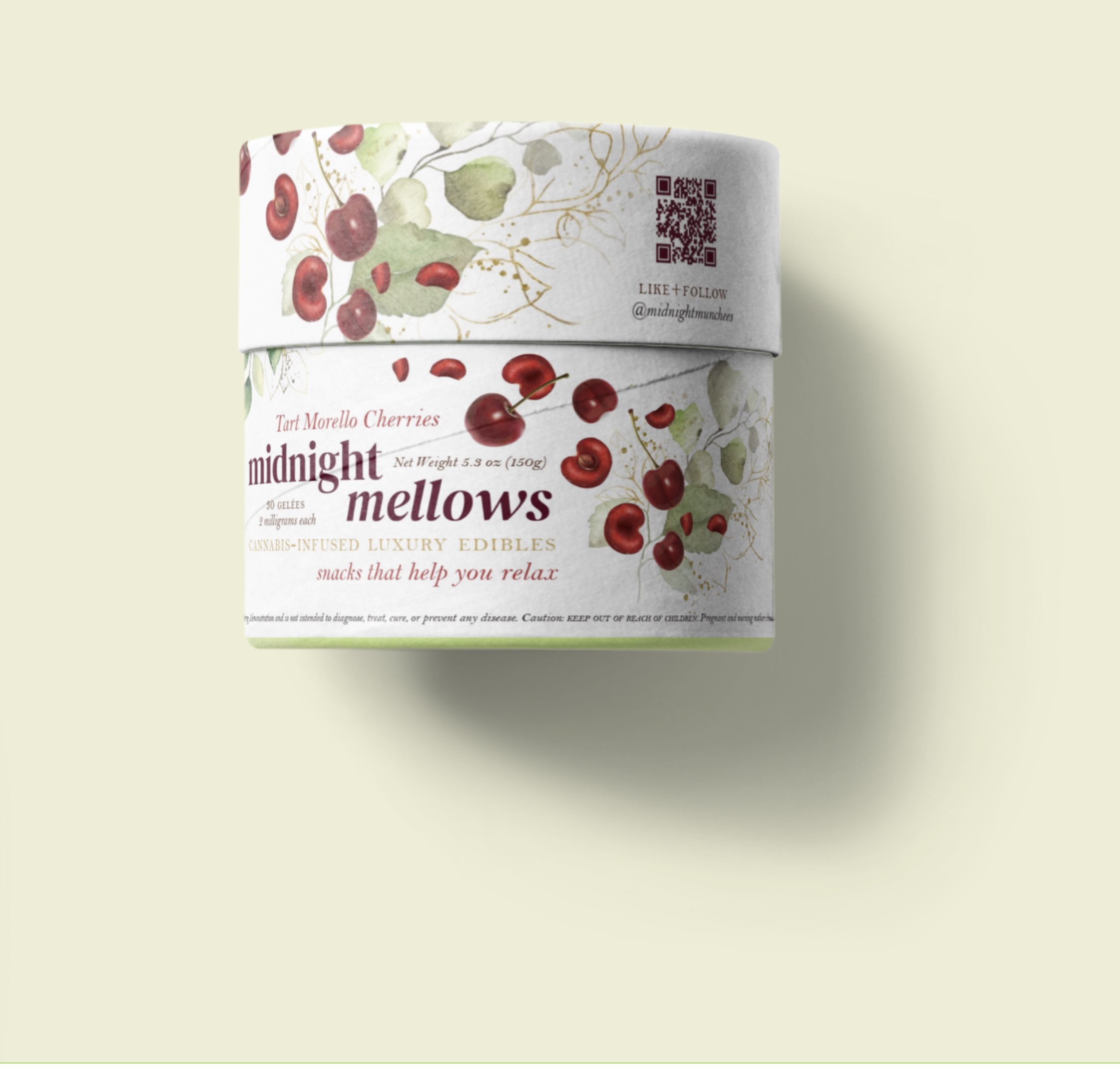 Imagining this brand in a plastic free paper tube packaging, wrapping all natural cherry goodness into paperboard, instead of plastic, like most edibles. 
Ready to start your packaging project?