FOOD PRODUCT LABEL DESIGN
Printer company food product label showcase design example  
Showing off the capabilities of a label printer through realistic looking, but fake brand packaging labels.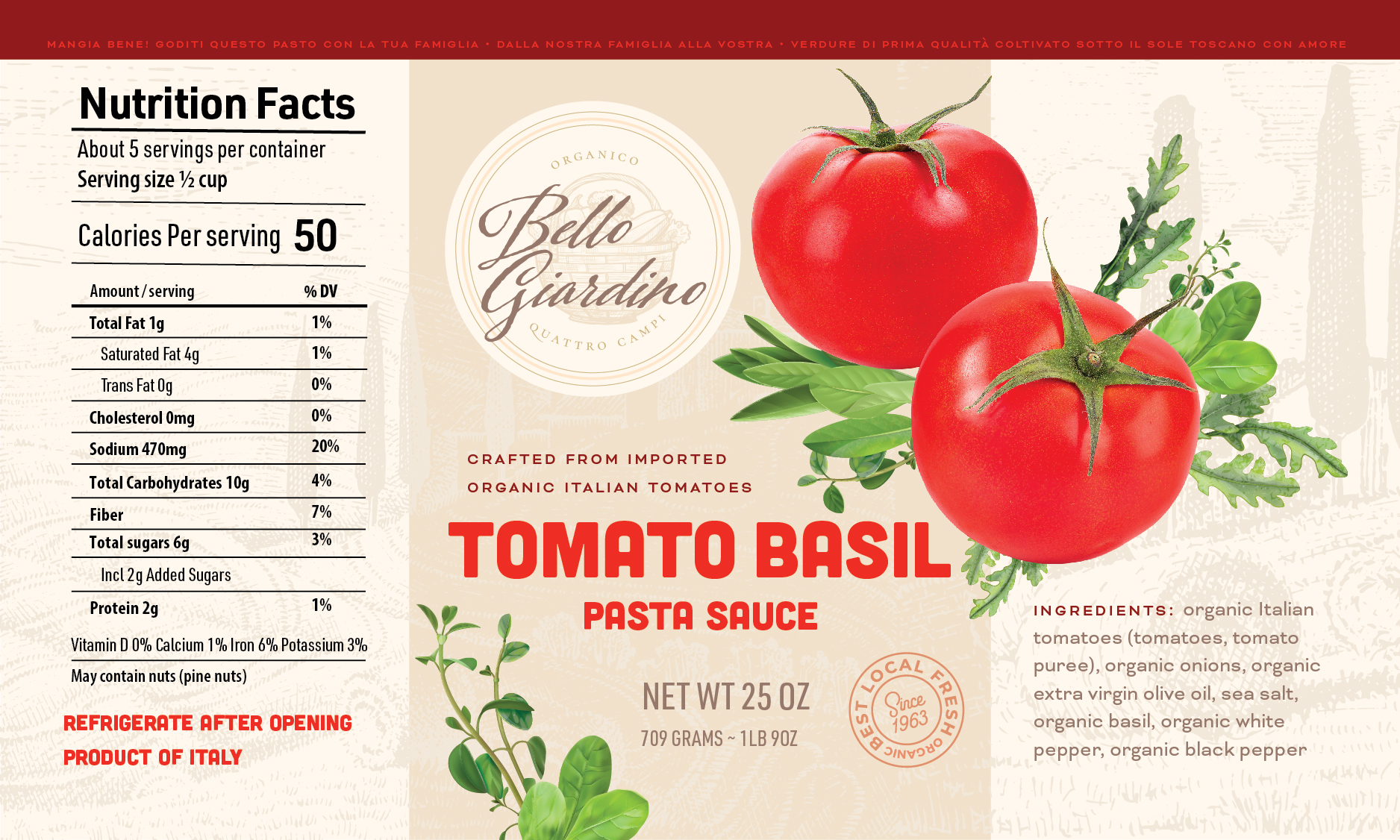 Fictional branding and label design for a Italian tomato sauce brand, part of a showcase label series for a printer company. The concept here was to make something high end grocery store looking, in the style of a Williams Sonoma product.  The design features realistic tomato and herb renderings, and a Tuscan scene in the background, tone-on-tone.  This all to to show off the printers capabilities for fine color printing. Inspired by food packaging one could find on a shelf at a fancy deli or at a Whole Foods. Just don't look too closely on the italian text – I only took Spanish in school so this is all placeholder Google Translate gobbledygook. 
Looks good enough to eat, mangia tutti!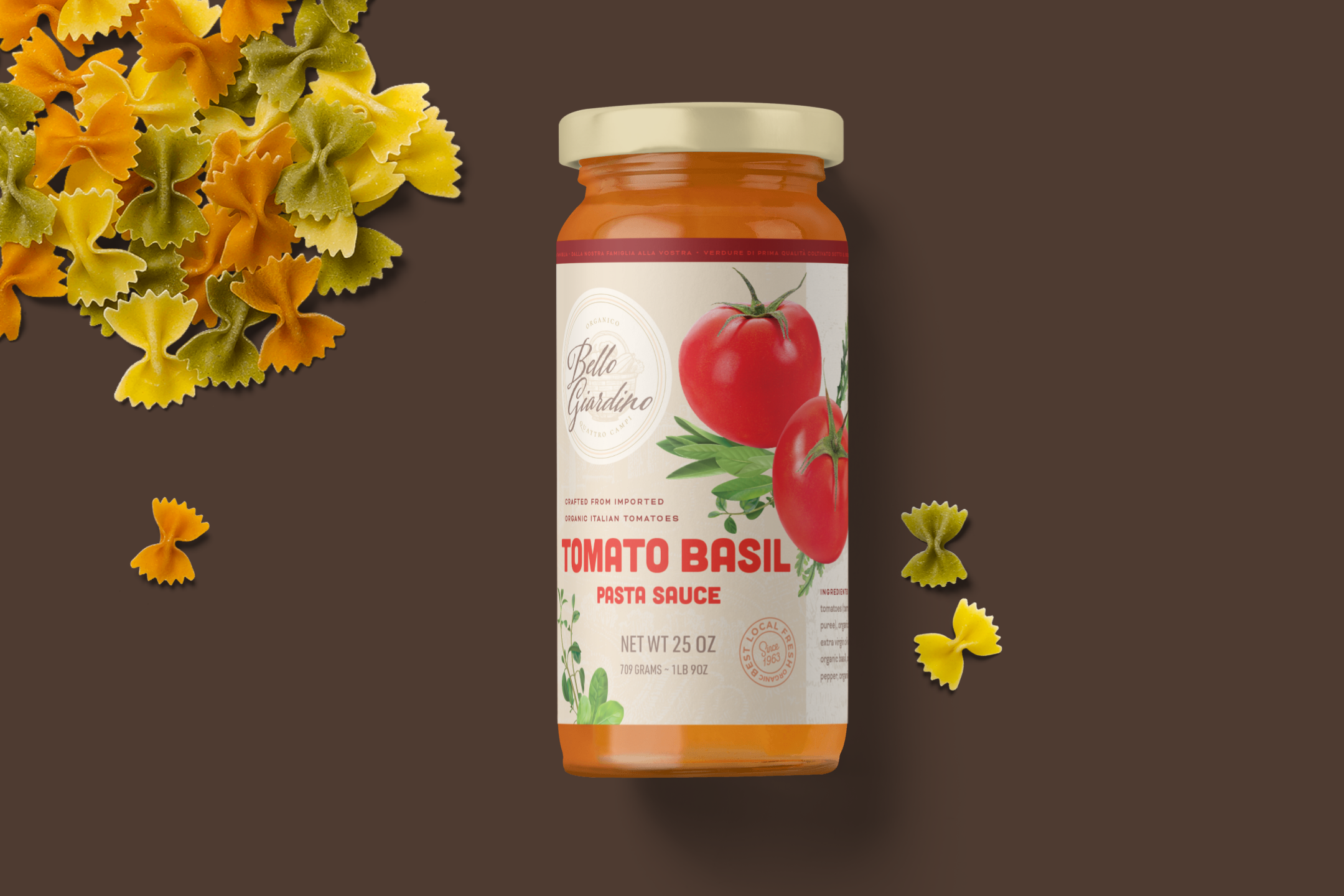 Ready to start your packaging project?