PRODUCT BRANDING EXAMPLE PORTFOLIO
Case Study: Retro weed brand
CLIENT: Honeybee Collective Colorado
PROJECT: Custom packaging design suite + Branding Design, logo design, icon design
Honeybee Collective curates high-quality, eco-friendly cannabis for impact-minded consumers. The products and business practices put people and the planet first. Choosing The Honeybee Collective helps build community wealth and a more sustainable future.
https://honeybeecollective.com/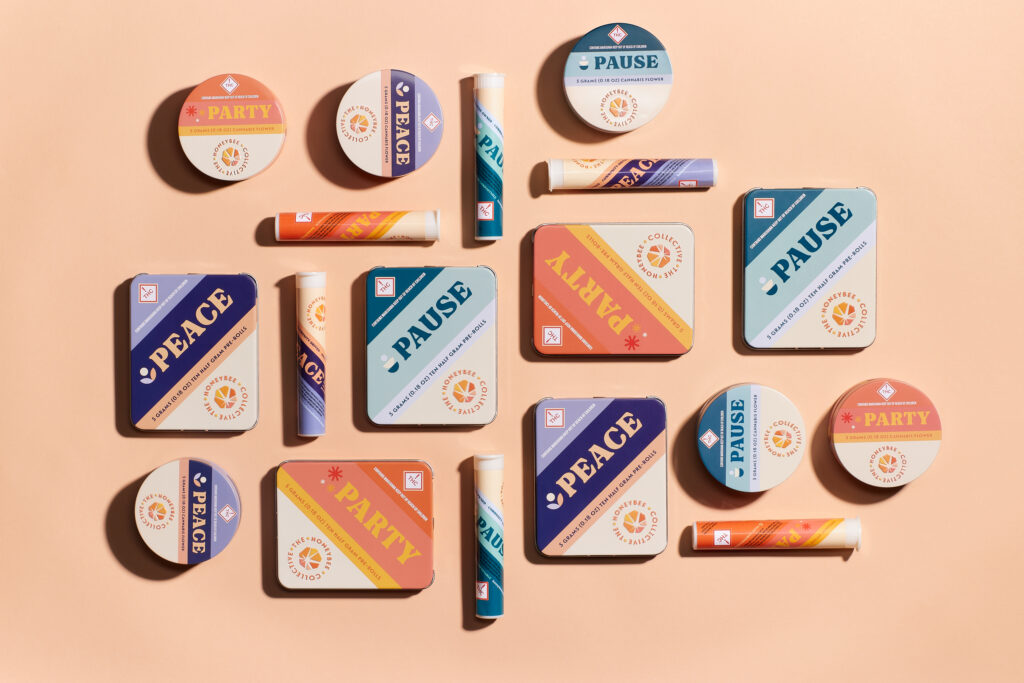 TESTIMONIAL:
The feedback we're getting from budtenders and customers is that they're really loving the packaging – they love the sustainability story and the recyclability, and they're not always recycling it, they're upcycling it, using it to store their lighter, their own joints they're rolling up, they're reusing the tin and tossing it into their purse or pocket – that's been really exciting to hear. We have a lot of people tell us "I just picked it up because I loved how it looked, it was really intriguing, I saw it on the counter or on the shelf, and just had to know what it was". The prerolls are flying off the shelves, can't roll them fast enough!
We're so happy to have a unique brand that really speaks to the consumer we're looking to attract – and it's really working and it's really exciting.
Shout out to our brand and packaging designer Lilli, woot woot!
SHOLEH MIRZAI, HONEYBEE COLLECTIVE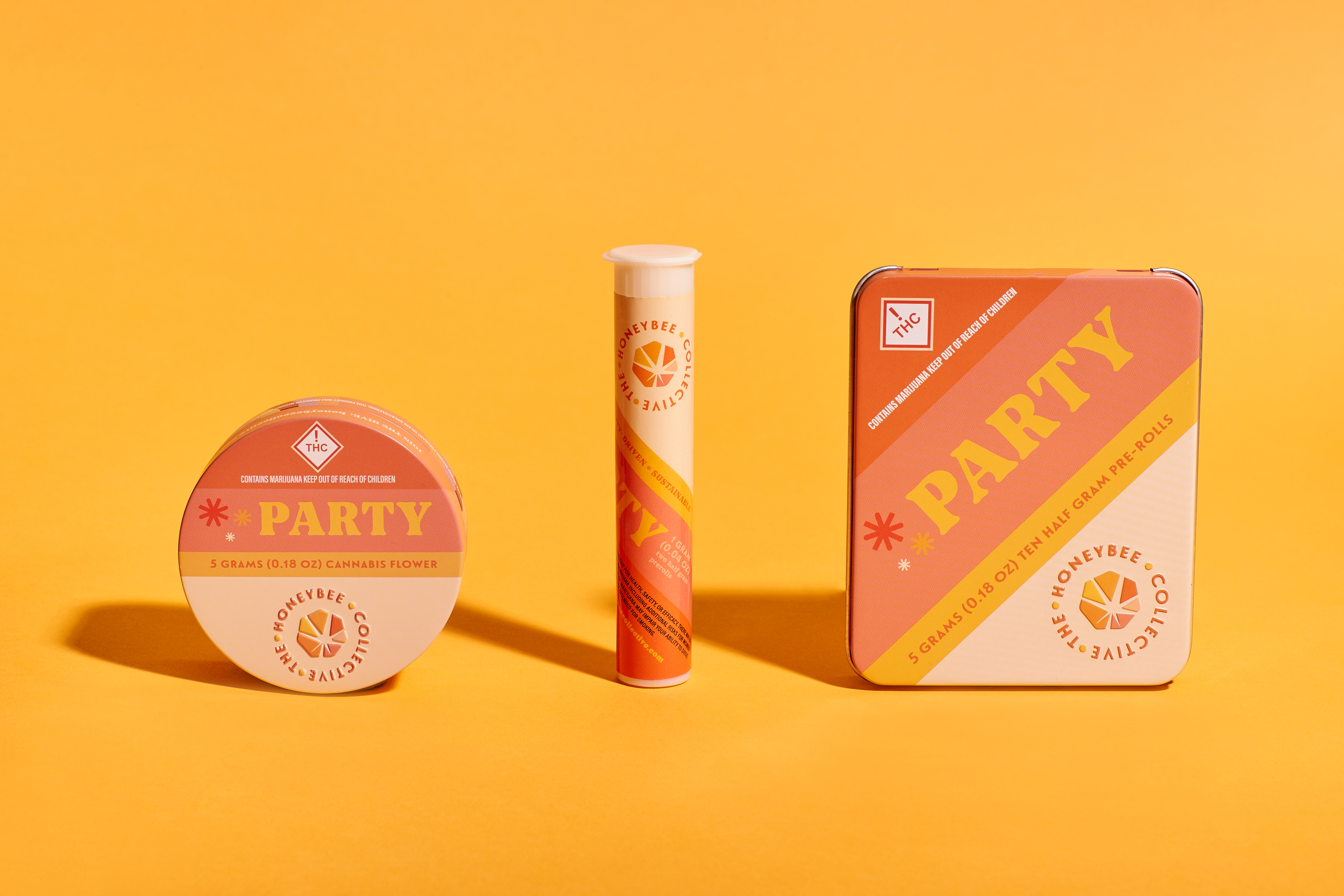 Custom packaging design utilizing sustainable materials: preroll multipacks are in recyclable aluminum tin,
and preroll tubes are home compostable tubes and compostable labels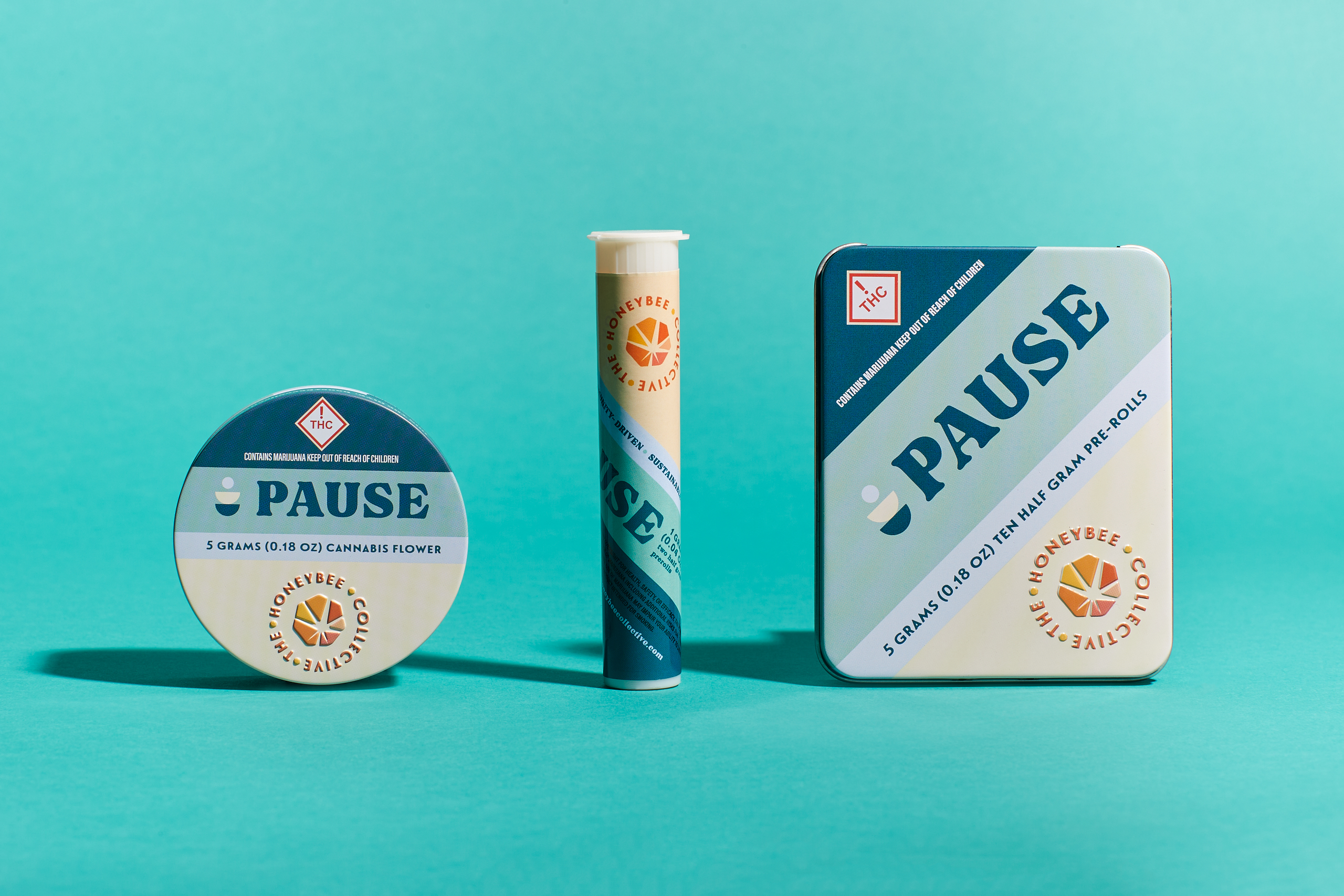 Each collection had their own color scheme and icon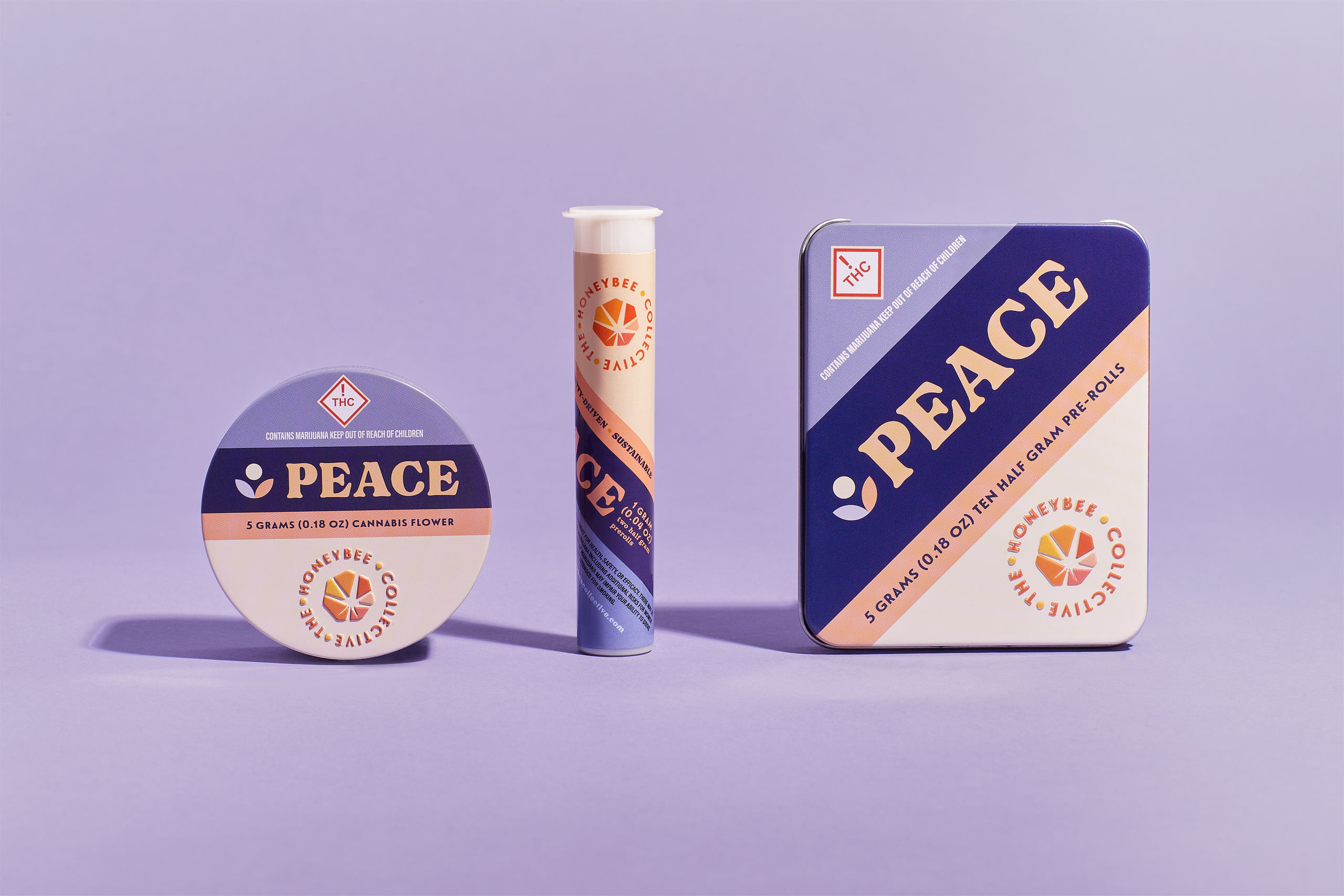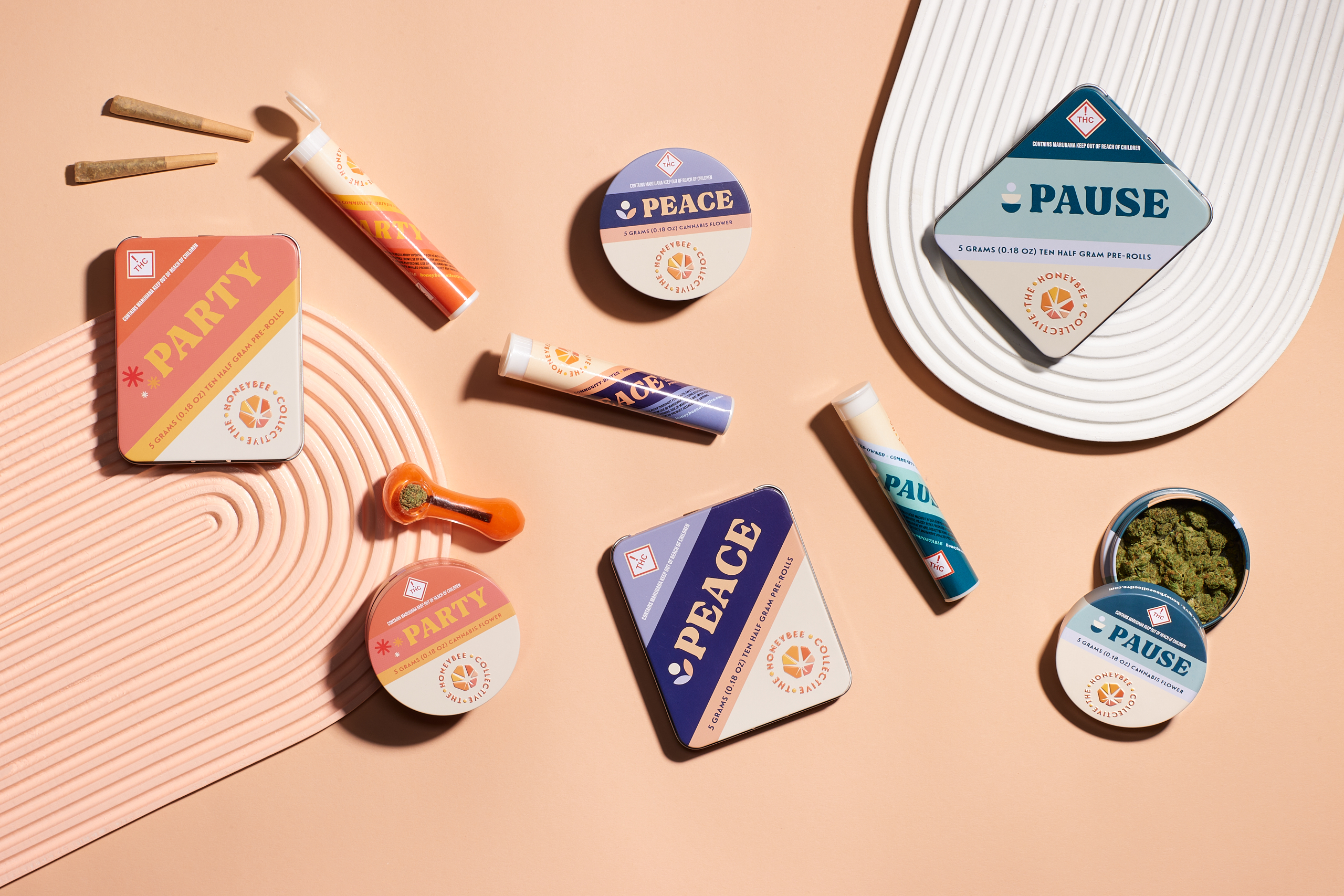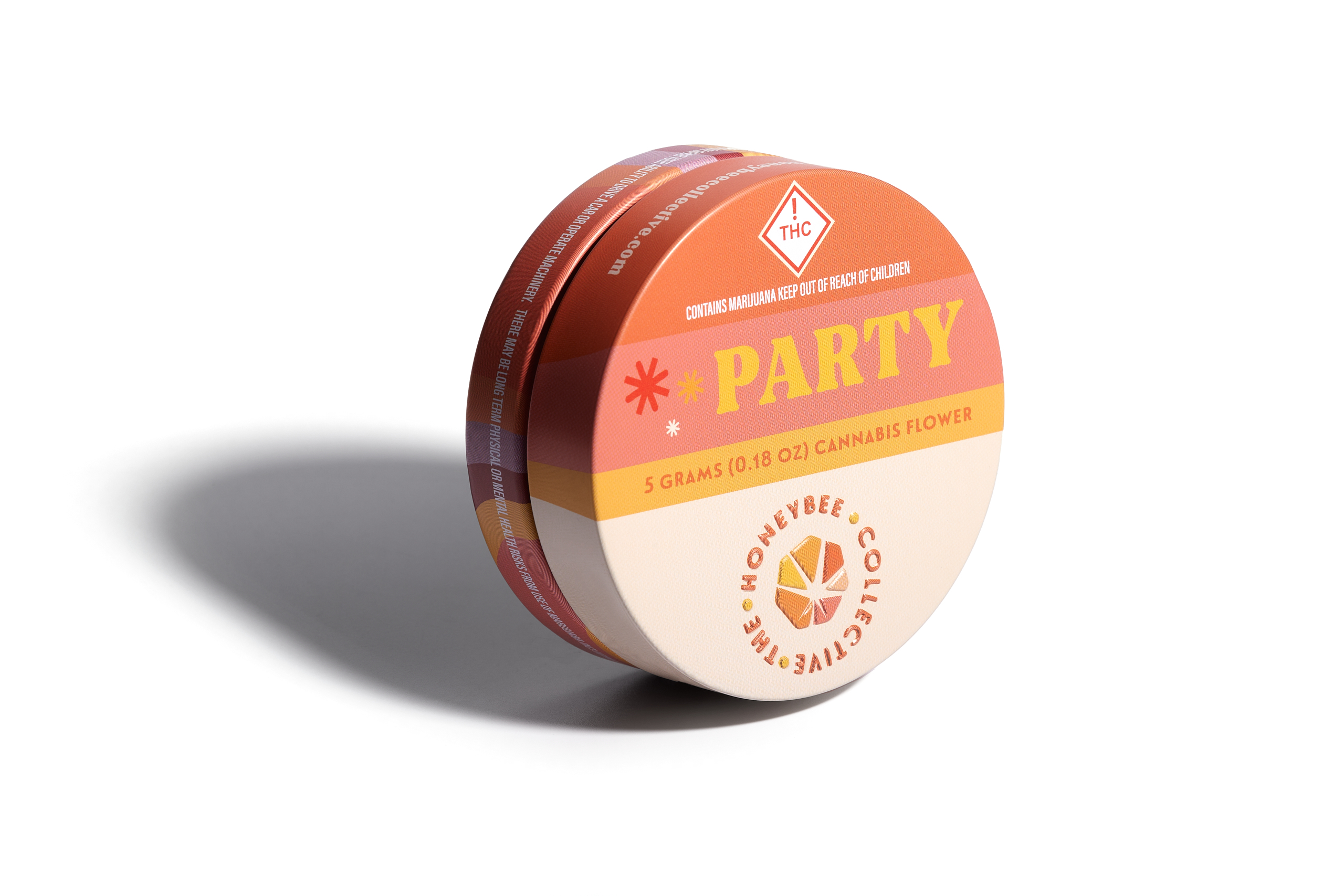 The tins are embossed with the company logo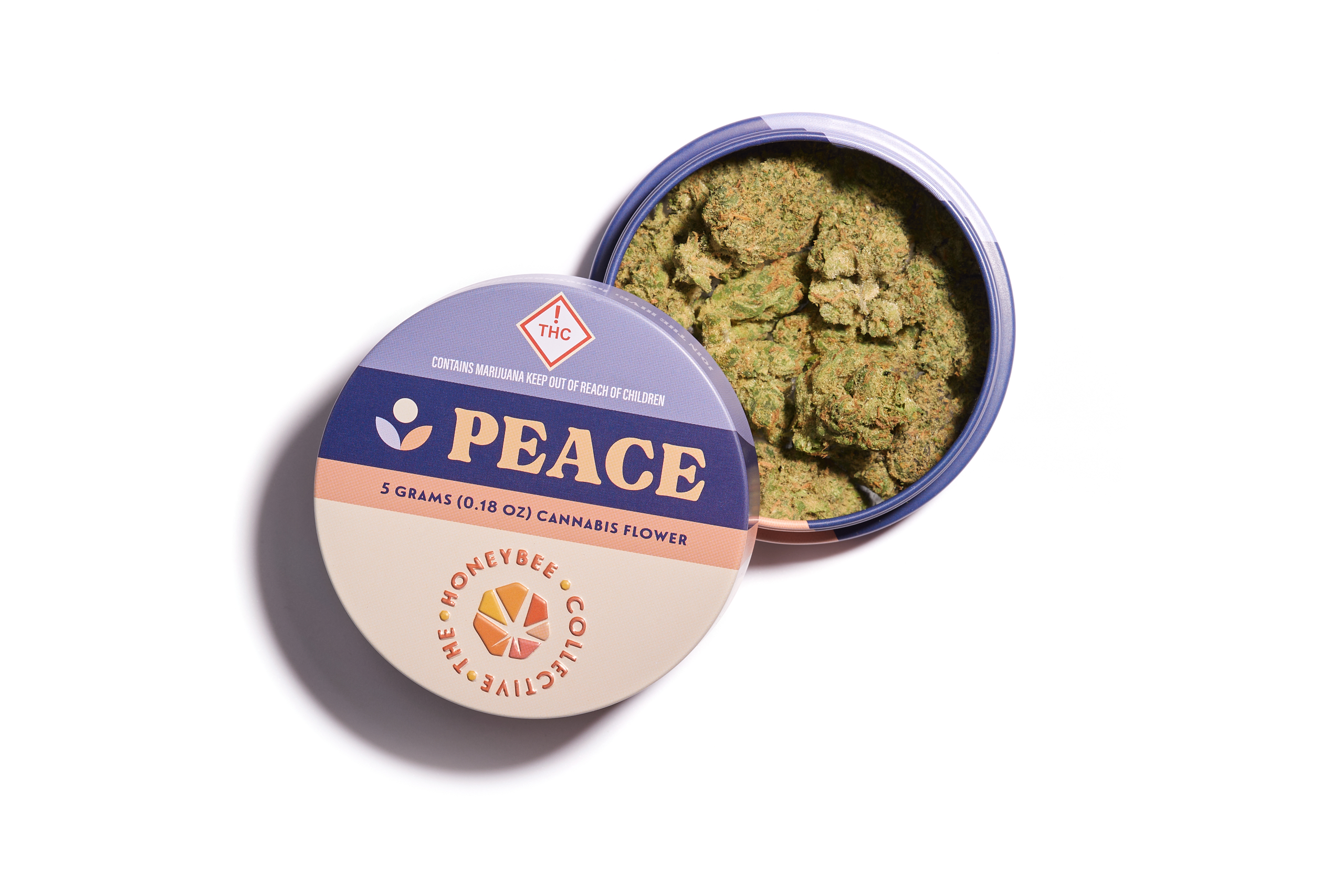 Cannabis flower jar custom design – recyclable + sustainable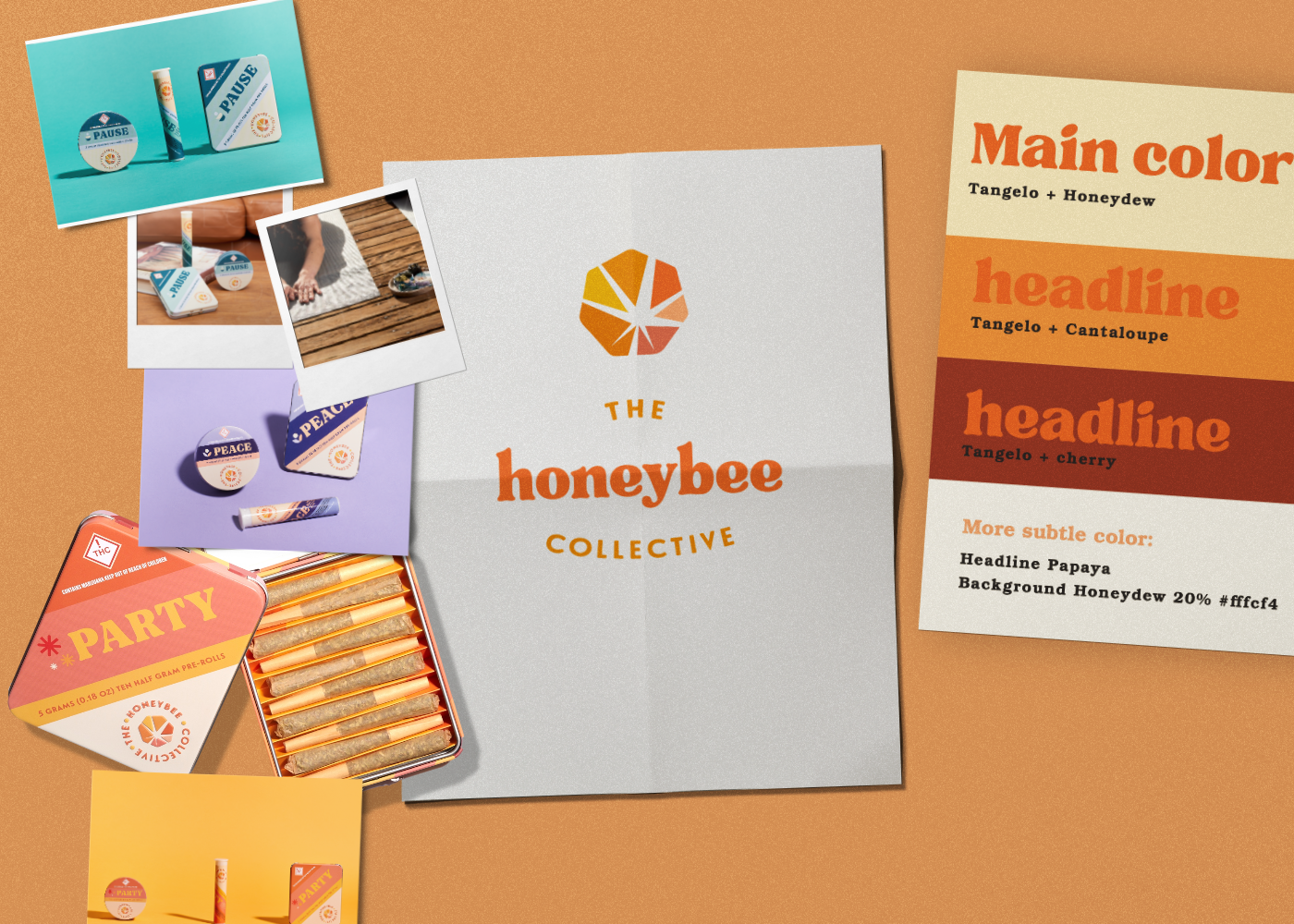 Ready to start your branding project?