PRODUCT PACKAGING EXAMPLES
Product branding and packaging design portfolio
Custom packaging design examples for CPG consumer packaged goods brands – custom designed bag, lotion tube, coffee packaging, and chocolate packaging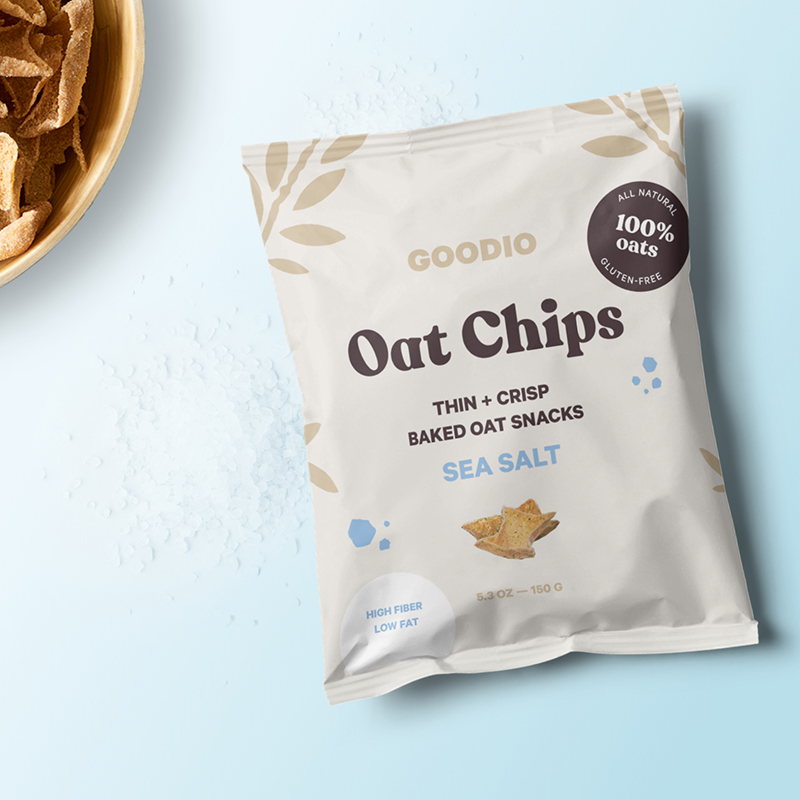 Case Study:
Goodio Oat Chips
Custom bag design for a line of savory snack foods. Expanding the product line of an existing brand from sweet chocolate products onto the savory side. These healthy, fiber-rich oat snacks are deliciously crunchy. Design of a custom packaging line for chips and salty snacks in multiple flavors: sea salt, Korean BBQ, sour cream and onion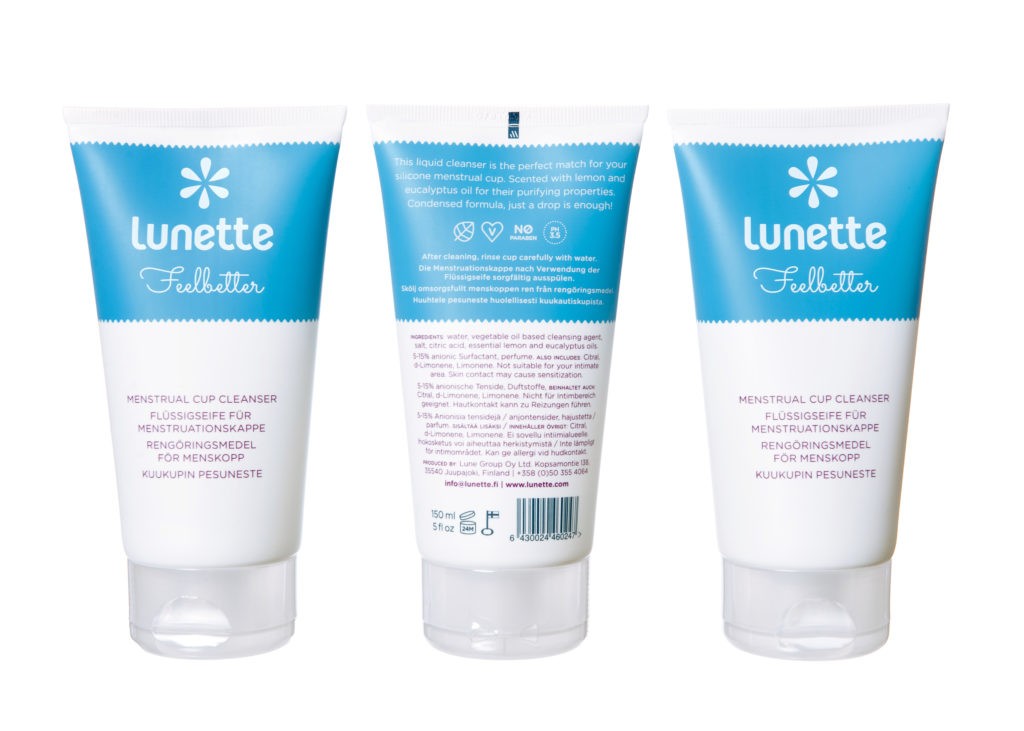 Case Study:
Lunette Cup
Custom designed squeeze tube package for a gel soap. Packaging compliance for European EU regulations for cosmetics. Lunette is a maker of wellness products for people who menstruate – period cups, and Lunette Feelbetter Cupwash for both the US and European markets with multiple languages. Period care is selfcare.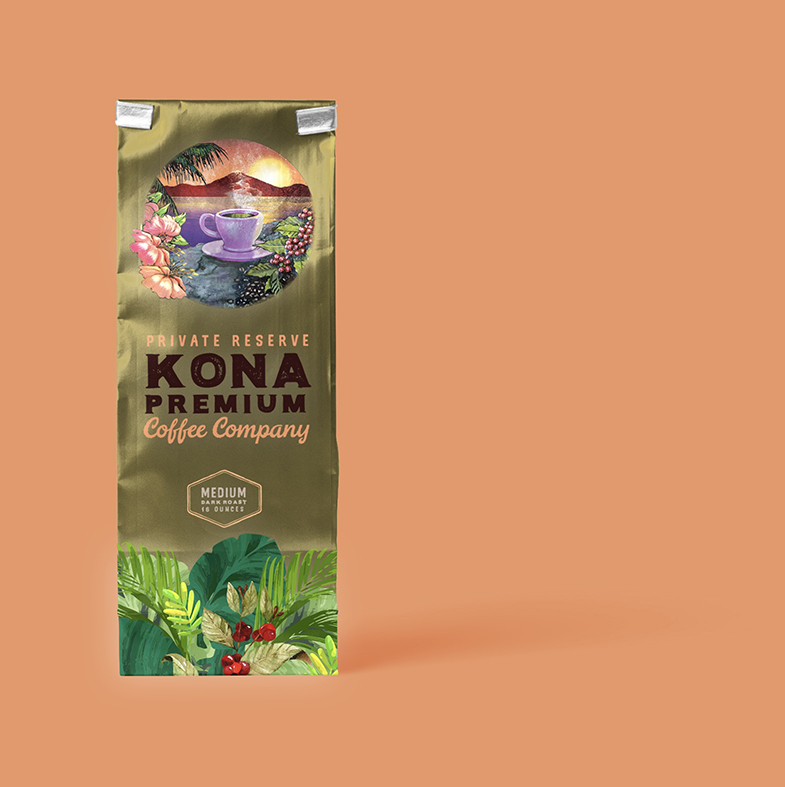 Case Study:
Kona Coffee packaging
Small farm coffee packaging doybag design. Branding update concept for a family-owned small coffee farm on the beautiful island of Kona, Hawaii. The goal was to establish the brand as a farm-to-bean farmstay – with organic vegetables and fruits,  chickens, and farm tours and tasting events too? A fun vacation day in a cup to enjoy at home. Good vibes only.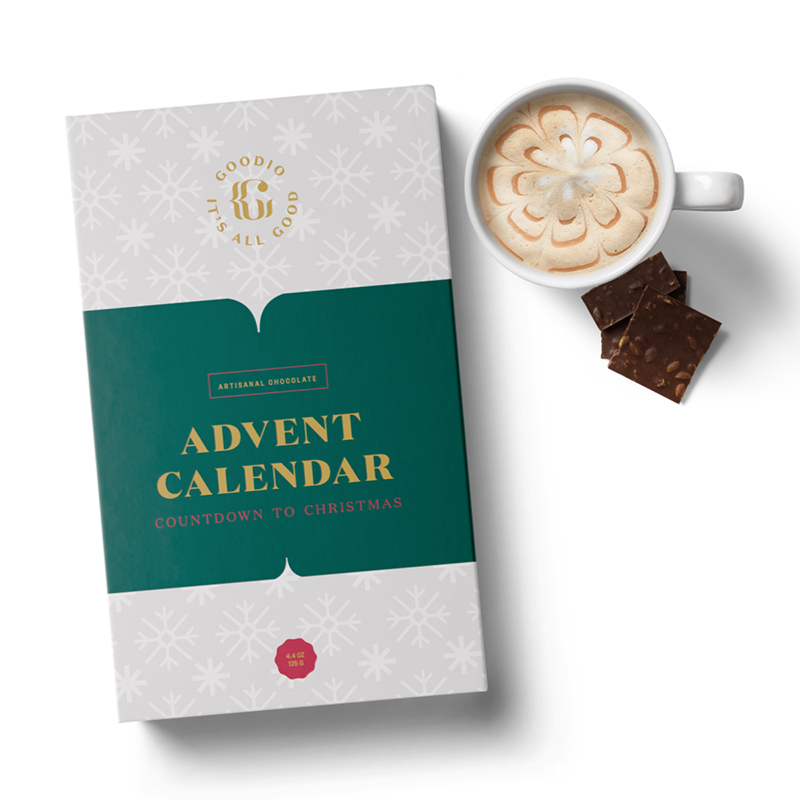 Case Study:
Goodio Chocolates
Custom packaging design and sourcing for an exclusive gift box. Packaging for vegan, single-origin chocolate from Finland. Specialty packaging to expand on the existing product line for seasonal flavors and specialty gift boxes.