Just need help buying packaging, without design?
This service is for those projects where you already have your design, or already have a designer who you work with – but you need help from a professional to find the physical packaging to order for the project. 
SPECIFICATIONS
Meeting to discuss your project and needs: 
Budget discussion
Required specifications for packaging (i.e. child resistant, crush proof etc.)
Wishlist (sustainable, luxury, effects, etc.)
Materials
Printing and effects
Timeline
DELIVERABLES
A report with packaging options, including:
 
Price quotes with price breaks 
Turnaround times offered by vendor 
Minimum order quantities
Listing wishlist specifications effect on pricing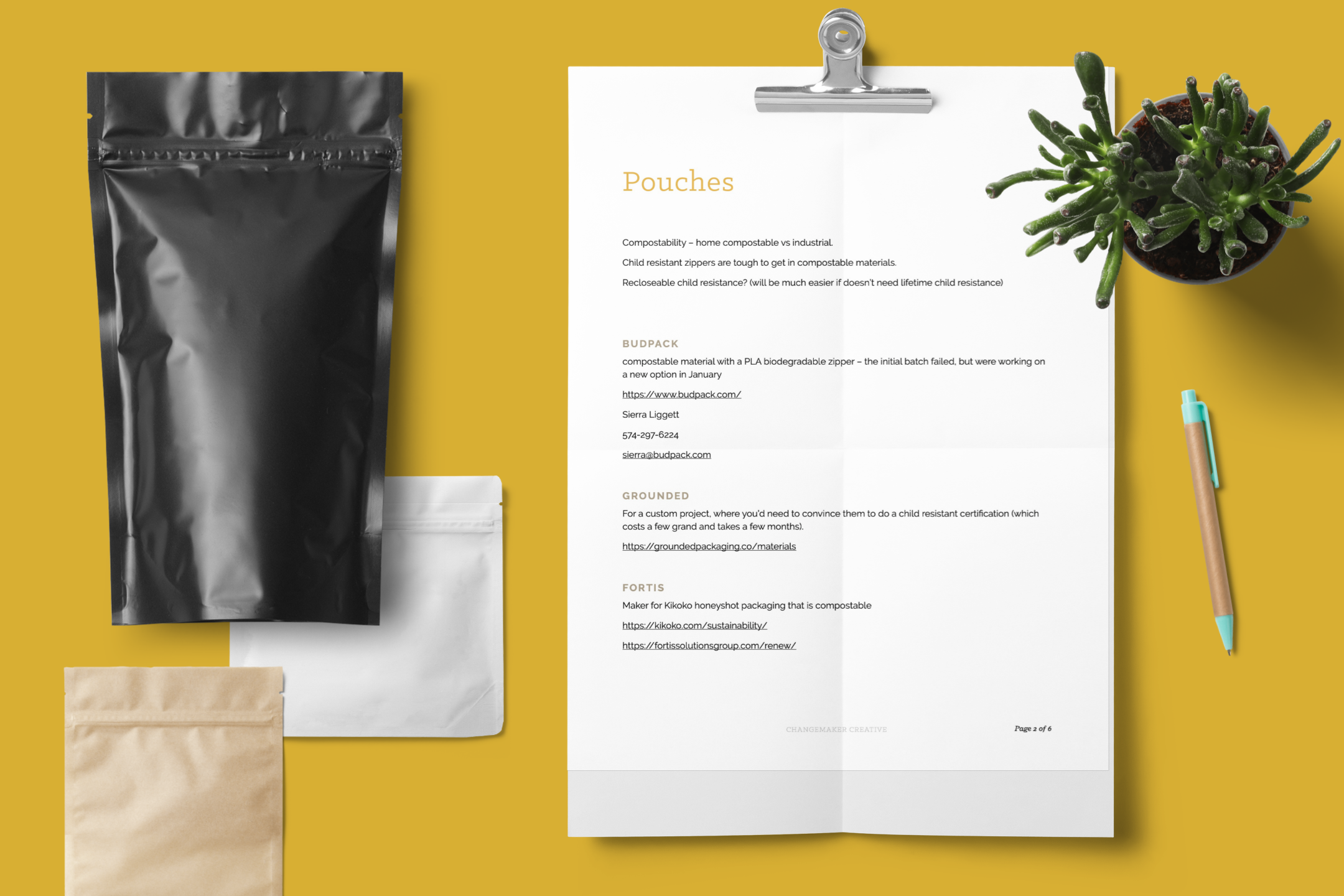 WHAT IS A PACKAGING BROKER?
Broker services are like a personal shopper for packaging; a packaging industry professional helping you find and buy the right kind of packaging. Helping you with the quoting, pricing, and ordering – a one stop shop sourcing service.